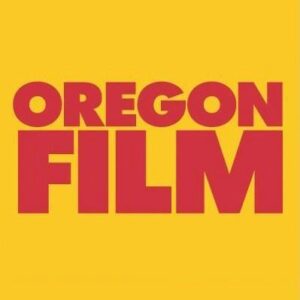 Here at the Oregon Film office, we often get the question: "What do you do?" Well, the best answer is "a lot" but that isn't sufficient to really capture all the work that goes on in this office. So let's break it down.
The Oregon Film office has the mandate to oversee the economic development of the film, television, interactive, animation, and commercial industries in Oregon – with projects and producers that are living and working within the state, as well as projects and producers that are looking to bring their shows from outside of Oregon.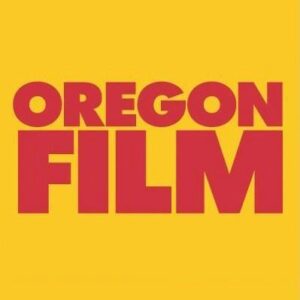 What does the Oregon Film office offer and promote to strengthen our production business?
Robust film and media incentive programs.

 
The Oregon Production Investment Fund (OPIF) and the Greenlight Oregon Labor Rebate program (GOLR). Together these programs allow our office to utilize about $25M per year to retain and recruit creative projects to Oregon.  Recently we were successful in increasing our film and media incentive programs to a 25% cash rebate as well as passing new legislation that allows us to dedicate OPIF funds to grants, education, and regional work.
Creative career building.
The Creative Opportunity Program (launched in October of 2022) is aimed at strengthening our small business, regional production work, and building an experienced crew pipeline.
We make sure we are responsive, we turn around questions and inquiries as quickly as possible, we perform audits, handle location and permitting questions, we create project "look books" and we ensure each producer feels as though we want them to be working here in Oregon…exclusively. This means that no project is too small or too large.  Because of this, we have a strong "repeat customer" response. Netflix has produced numerous projects in Oregon including the series "Everything Sucks!" and "Trinkets" and the feature films "All Together Now," "Metal Lords" as well as the animated features "Guillermo Del Toro's Pinocchio" and Henry Selick's "Wendell & Wild." Other studios and producers have produced multiple projects here in Oregon – Warner Brothers, HBO, Amazon, IFC, and Broadway Video, to name just a few. We regularly have producers and studios tell us that we are among their favorite film offices to deal with.
We telegraph and celebrate #OregonMade projects on all levels. This includes Emmy, Addy, and Oscar nominations, as well as new releases and festival screenings. 
We publicize and attend Oregon's festivals so we can meet new talent and see their work. This includes events in La Grande, Klamath Falls, Bend, McMinnville, Astoria, and Baker City. 
We use our blog to give creators a platform to market their work and publicize their projects. 
We share and echo the community's posts and stories on our social media platforms and regularly arrange and attend local screenings of new films and classic #OregonMade features.
Oregon's production industry is still recovering from the impact of the pandemic. After working through health and safety protocols early on during the pandemic, our industry had returned to work by the summer of 2020. Many new projects were produced, and new product was created, these included projects like; Hulu's "Shrill," Bravo's "Top Chef: Portland, "HBO's "The Rehearsal," and Paramount's "Significant Other."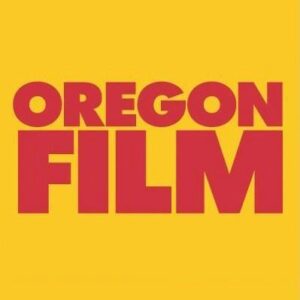 What has the Oregon Film office been doing to promote production during the past year?

Increasing our rebate incentives during the 2022 short legislative session.
Campaigning

stories about production in the state

by advertising in publications focused on our industry (MovieMaker and Filmmaker Magazines, the Producers Guild of America, and the Location Manager Guild International).

 

Collaborations with Travel Oregon and Weiden & Kennedy to spread a message of "Choose Oregon" through numerous social media platforms over several months.

 

Attending the American Film Market in Los Angeles and unfurling a 30′ banner in the main atrium while meeting with producers and studios alike.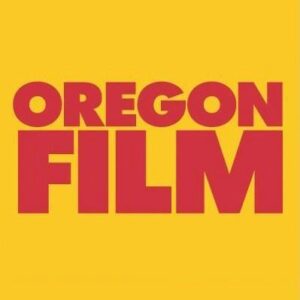 Other program efforts the Oregon Film office has initiated:
Harnessing the growing film tourism sector. The Oregon Film Trail now boasts more than 40 signs statewide. This is a project that we have been working on for many years that started with signs celebrating "Grimm" and "Portlandia" and a 160-foot mural at PDX airport that greets millions of travelers every year. The Trail now includes new stops in Baker County, Canby, St Helen's, and Klamath. This project not only recognizes Oregon's cultural heritage of filmmaking and creative producing, but it also increases tourism to all parts of the state. The best example of this is our partnership with SetJetters and the global exposure that it provides for the ever-increasing field of "film tourism". Oregon has led the way in this effort and is being used as a successful example for other states looking to capitalize on their cinematic history.
Supporting new talents and projects. Through the nonprofit, the #OregonMade Creative Foundation, and successful partnerships with groups like Travel Oregon, Outside the Frame, the Portland Film Office, the OMPA, and IATSE Local 488, we have deployed hundreds of thousands of dollars supporting projects which have resulted in:  
40 paid placements for entry-level candidates on the sets and in the studios of Oregon's creative projects through Pathways.

 

Training for Pathways participants, provided by Outside the Frame, and mentorship connected through the OMPA and Local 488.

 

Strategic partnerships with organizations like Travel Oregon that has helped support the

Outdoor Adventure Film Grant

for the last 5 years where the 2021 winner, "

You Go Girl

!" was a featured short at Sundance in 2022.
The development and launch of the Creative Opportunity Program that now boasts more than 25 programs and partnerships a year seeking to build an experienced, thriving and diversified creative environment throughout all of Oregon.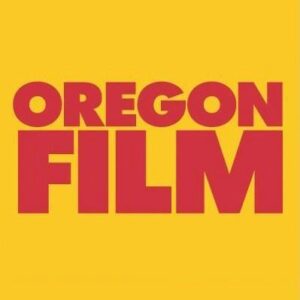 How does the Oregon Film office help local production?
We help local producers and creatives keep their projects in Oregon by helping navigate our locations database, our state's permitting agencies and our own incentive programs. Each project had different needs. We listen and then guide producer through many of the processes needed to create a short, feature, episode or game. This includes recent films like "Hello From Nowhere," "Mother of Color," "The Road Home," "Half Sisters," "A Kaddish for Bernie Maddoff" and Hinge Digital's series for Adult Swim "Toonami.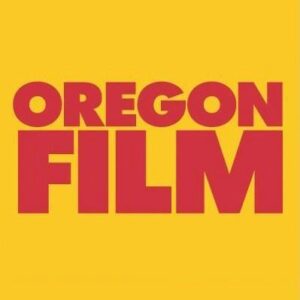 How does the Oregon Film office support VFX?
We create an environment that allows local companies like Refuge VFX (who provided numerous sequences for projects like "Cowboy Beebop," "Underground Railroad," "For All Mankind," "See," "Superman & Lois" and Amazon's "The Peripheral") to work with large-scale studio productions through cultivating individual contacts, connecting them to incentive opportunities, and improving our client services.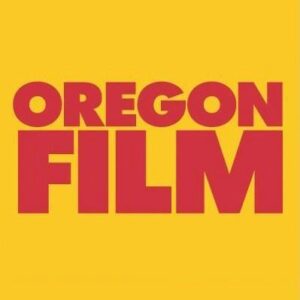 How does the Oregon Film office work with local animation studios?
We continue to help Oregon's world-class animation industry thrive. Laika has announced its sixth feature film based on Colin Meloy's fabulous book "Wildwood" while ShadowMachine released Guillermo del Toro's "Pinocchio" on Netflix in December and Henry Selick release his new film "Wendell & Wild" also on Netflix in October.  Most people don't know that Oregon is the creative home of classic animated features like "Coraline" and "ParaNorman" and animated series like "Toonami" and Instagram's "Tiny Chef" not to mention the animated sequence in Olivia Wilde's "Booksmart."Other animation projects have come from companies like Bent Image Lab, House Special, Hinge Digital, and Deep Sky.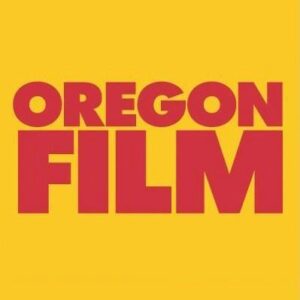 Does the Oregon Film office help commercial production?
Our commercial production houses continue to create an internationally recognized product, year after year. These companies include Sockeye Creative, Hinge Digital, House Special, Bent Image Lab, Rain, Kamp Grizzly, Industry Creative, Revery, and, of course, Weiden & Kennedy. We work with them to make sure all the work that can, stays in Oregon.  This is directly supported by our Greenlight Oregon Labor Rebate which focuses on ensuring commercial production created by these companies utilizes an Oregon workforce.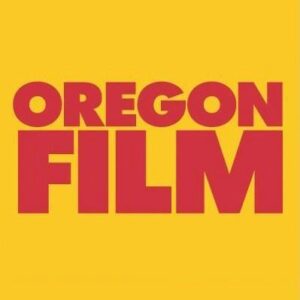 Interactive & Emerging Media Companies
Pipeworks in Eugene and Soma Games in Newberg are creating and working on titles like Madden NFL, SuperFight, Redwall, and Prominence Poker. While Soma and Picture This have started to work with volumetric capture and virtual production.  We work with these companies to ensure that they keep Oregon at the forefront of new and emerging technologies and create a further selling point for Oregon as a creative production center.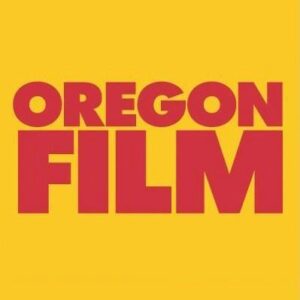 How is the Oregon Film office working to explore and expand Oregon's industry infrastructure?
We are helping our local stages like Vision, Picture This, Coach Sarge Cine, and Cine Rent West by publicizing their spaces to local and out-of-state producers and projects.
We also commissioned a recent feasibility report and submitted a project description to Metro for the possible conversion of the Portland Expo Center into a Creative Campus. A project we have been calling "StoryTeller."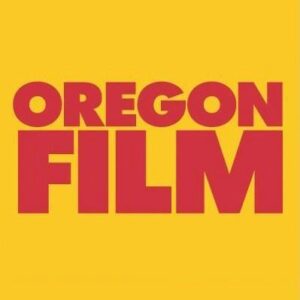 What does the Oregon Film office do to engage our local political leaders and encourage them to continue to support our industry?
We keep our state and local legislators up-to-date and aware of our industry and creators. We do this by regularly meeting with legislative members to ensure they have the information needed to understand the growth, strength, and resiliency of our industry and the tools we need to support that. We arrange set and studio visits, commission economic development reports, and prepare for and give testimony when needed.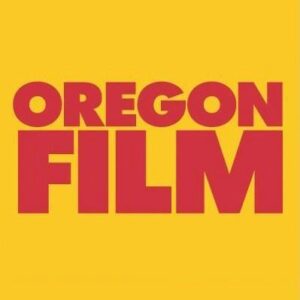 The Oregon Film office encourages input, guidance, and community engagement. Do you want to help?
Post a picture of yourself working on a set, in a studio, or on a project and tag it #OregonFilm, #OregonMade, #OregonProduces, and/or #OregonTalent. Let people know where in Oregon you are working and, to the extent you can, what your project is.
Reach out to your state representative or senator telling them about you, your work, and the importance of our programs to keeping you busy here in Oregon. You can find your state reps by searching on your address at

this site

.

Tell us

if you hear about a project or producer who needs help gathering reasons to work here in Oregon.
Thank you for all the work that you do for our industry and please don'e hesitate to let us know if there's more we can be doing to help you.