Marrying game-engine technology to virtual production techniques cracks open an expansive new world of creative filmmaking and business opportunities.
Virtual production, utilizing Unreal Engine, a video game rendering technology, and immersive LED screens, will be the new driver for innovation in cinematic storytelling enabling a creative flexibility previously unimaginable.
The first production to truly take advantage of this revolution, and helped create it, was The Mandalorian, on Disney+.
And now this technology is in Portland.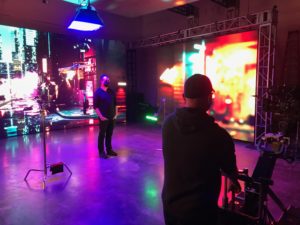 This innovative workflow was used to film more than half of "The Mandalorian" Seasons 1 and 2, enabling the filmmakers to:
greatly reduce on-location shoots
capture a significant amount of complex VFX shots with accurate lighting and reflections in-camera
simultaneously integrate and manipulate live-action and computer-generated assets
actors work in an actual virtual environment–combining advantages of location shooting with CGI imagination.
no physical stage means no story limitations
decrease crew-size significantly: both a cost-saving measure and a reflection of the new, critical, safety measures that will be a requirement for shooting in the age of COVID-19
In filmmaking, showing is better than telling.
Have a look at this behind-the-scenes making of "The Mandolorian" here.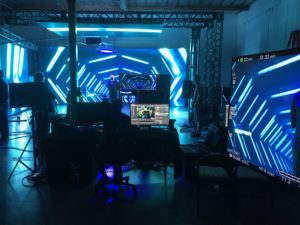 So, where is this taking place in Oregon?
PICTURE THIS PRODUCTIONS, a premier production-rental house in the Northwest that has been building out a Virtual Production soundstage for the last several months.
PICTURE THIS has over 350 Absen x2v panels in-house, with double that number of panels available to them via local partnerships; the rigging and hardware required, including Quadro Rtx 6000 graphics cards; and they can create a Volume similar in size to the Unreal Engine Siggraph 2019 presentation. This set-up includes x100 V2.6mm panels on the back wall (with matching inventory) and x200 4mm panels for the side walls.
PICTURE THIS has a three-person tech team devoted to Unreal Engine and is running sophisticated camera, tracking, and in-camera VFX tests as it prepares to launch virtual production as a rental service.
Contact: Picture This  503.235.3456 [email protected]