Southern Oregon's 2020 Killer Valley Horror Film Festival (KVHFF) celebrates it's lucky #13 this year, but for the first time ever, it will not be hosted live.  In previous years this festival celebrated independent filmmakers with in-person screenings, filmmaker meet-and-greets, and an awards ceremony in Ashland, OR.
This year, the 2020 Killer Valley Horror Film Festival launches officially on their website at 3am, Oct. 9th (the witching hour) and runs through midnight of Nov. 1st, 2020 (as the Day of the Dead makes way for All Soul's Day).
KVHFF is not the first festival to turn to digital streaming, but it is still a new approach for traditional live events to cater to fans strictly through the Internet.  Executive Director Randy Granstrom has said he misses the mingling and the networking with film cast & crew during the festival, and 2020 will be the first year he hasn't directly presented awards to the filmmakers.  This year's award-winners have each recorded their acceptance speeches separately, to be presented on the festival's website and social media at 9pm on Oct. 9th.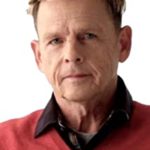 Highlight's of this year's films include the Portland-produced, "1 Dead Dog," a feature film from director Rollyn Stafford that stars Brian Sutherland, Daniel Timothy Treacy, and Meagan Karimi-Naser. Karimi-Naser took home the Best Actress Award at this year's festival.
The film also features horror icon Mark Patton, who famously played the reluctant protagonist Jesse in "A Nightmare on Elm Street 2: Freddy's Revenge" in 1985. Patton is also the focus of the recently trending documentary on Shudder, "Scream Queen! My Nightmare on Elm Street."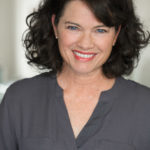 In good company, Heather Langenkamp, the star of the iconic film that launched the "A Nightmare on Elm Street" franchise, and who also reprised her role in two sequels, also makes an appearance in this year's festival.  Langenkamp stars in a short film, "Cottonmouth," which appears in the first of two KVHFF Short Film Blocks.
Additional short films were submitted from all over the world. Standouts of this year's selected films include: "Malakout," a stop-motion tale of evil and demonic possession that oozes dread, "Fantasmagoria," an Italian film that harkens back to the silent film era with a vicious edge of 70's Giallo extremism, "Snake Eyes: an ASMR Nightmare," which is a masterful play on the senses with striking audio/visual storytelling, and "Night of the Witch," a satirical take on the teen slasher films of the 80s.
With films from Iran, Sweden, Ukraine, Denmark, Czech Republic, Italy, Canada, and the USA, the selection of 27 short films for this festival were done by a team of trusted cinephiles, led by film editor and long-time KVHFF Festival Programmer, Ross Williams.
The 2020 Killer Valley Horror Film Festival will be streaming all the films in 3 distinct blocks.  Fans can purchase a view pass to watch the films at any time within the 3 week viewing window. Horror fans can visit the website for more details at: KillerValleyHorrorFilmFestival.com.