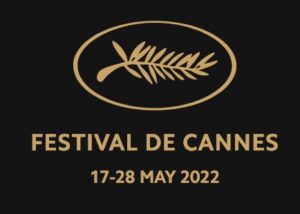 This morning the 2022 Cannes Film Festival announced its Official Selection.  We are excited to see #OregonMade, A24's "Showing Up" nominated in the main competition group.  "Showing Up," was directed by Kelly Reichardt, written by Reichardt and Oregonian, Jonathan Raymond, and produced by Oregonians, Neil Kopp, Anish Savjani  and Vincent Savino (see all cast and crew here).
This is Michelle Williams's fourth collaboration with director Reichardt, following "Wendy and Lucy" (2008), "Meek's Cutoff" (2010), and "Certain Women" (2016), and the 6th film Reichardt has shot in Oregon. The film, shot mainly in the Portland metro area last year, is described as a "vibrant and sharply funny portrait of an artist on the verge of a career-changing exhibition. As she navigates family, friends, and colleagues in the lead up to her show, the chaos of life becomes the inspiration for great art."
"Showing Up" is in competition with:
The festival is taking place in person this spring from May 17 through May 28.