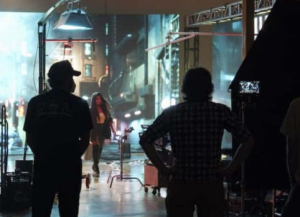 Picture This has been creating some terrific in-camera VFX and XR production work.
In camera VFX/ XR production is the exciting new ability to shoot anywhere, any time and at any scale in a single, controlled location. This cutting edge tech uses large-scale LED backdrops and camera tracking tied to 3D rendering software to create the illusion of a subject in a virtual environment.
Check out their trailer here and get more info on their site.