A celebration of Cast and Crew, gathered at Arbor Lodge Park today. Cast, Crew, Producers, and city officials gathered to celebrate 8 successful seasons of IFC's and Broadway Video's "Portlandia" shooting in Portland. The unveiling and dedication of a "Portlandia" plaque was then gifted to City Hall. The plaque will be placed near a specially commissioned "put a bird on it" bench on the third floor of Portland City Hall, outside the Mayor's office.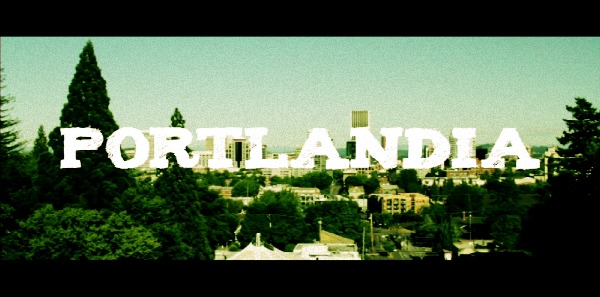 On hand to accept the plaque, were the show's producers, cast members and local crew as well as Oregon State Treasurer, Tobias Read,  and representatives from the Governor's office, state legislators, Portland City Hall staff and employees. Additionally, producers from IFC and Broadway Video and Fred Armisen and Carrie Brownstein, were there to commemorate the event.
In addition, a commemorative bike rack, designed and created by Noah Dille, local welder and fabricator with a background in the motion picture industry, will be installed in front of City Hall for all Portlanders to use in celebration of the show.
The plaque and bike rack were specifically commissioned by Oregon Film and the Portland Film Office, with support from the Oregon Media Production Association (OMPA), as a gift to Portland City Hall to celebrate "Portlandia's" contributions to the city.  Thank you to TRIbella and the Willamette Valley Wineries Association for providing fantastic crew gift bags and being on hand to talk to the cast and crew.
"Portland has been so much more than a shooting location for us," says "Portlandia" producer and Portland native David Cress, "it's been a inspiration and the source of many of our best ideas and talent."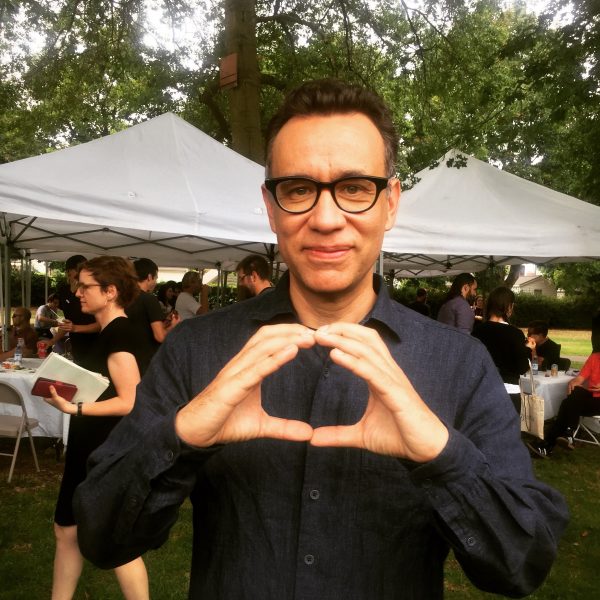 Tim Williams, Executive Director of Oregon Film (the Governor's Office of Film, TV and Media) adds, "we have been lucky as a state to have a project which has consistently delivered jobs, training, worldwide marketing and, above all, humor while celebrating our largest city in its title alone."
Over the last 8 years "Portlandia" has accounted for almost $40M of direct spending and supporting 200 annual jobs with nearly $15M in payroll, and $18M in in-state goods & services paid to more than 100 Oregon vendors each season.
With 20 award nominations to date, "Portlandia" has won 4 Emmy Awards and is currently nominated for another 3 Emmy's for their 7th season. This is unprecedented among all of our #OregonMade internationally distributed TV series. Read more press below:
http://www.oregonlive.com/tv/2017/09/portlandia_star_carrie_brownst_1.html
http://katu.com/news/local/q-a-with-fred-armisen-carrie-brownstein-as-portlandia-wraps-up-series-finale-filming
http://www.kgw.com/entertainment/culture/cassidy-quinn/-odd-and-delightful-portlandia-fred-and-carrie-look-back-at-8-seasons/473726822
https://www.bizjournals.com/portland/news/2017/09/08/the-end-of-portlandia-inside-the-scrappy-cable.html
"Portlandia" Wraps After 8 Successful Seasons – Celebration And Plaque Dedication For City Hall