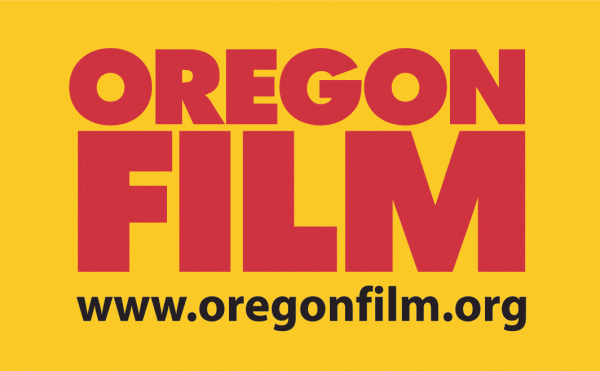 As we move into another busy production season and a new fiscal year, we wanted to proactively answer a few questions about the Oregon Film & Video Office, a/k/a/ The Governor's Office of Film & Television, a/k/a Oregon Film.
That's us.
Did you know this office was "founded" in 1968 by Gov. McCall as a way to help better organize the needs of the film "Paint Your Wagon" that was in the throes of shooting in Baker County? (Yes, that means next year is our 50th anniversary – no gifts please).
Oregon Film is a semi-independent, state agency with a mission to promote, support and advance the film, video, interactive, animation and creative content industries within the state, by fostering and creating connections between production, businesses and the public, and strengthening this industry's profile and reputation locally, nationally and internationally.  We operate with a staff of four people who work to promote and strengthen this statewide industry, we answer to a board, who is overseen by Governor Kate Brown.  Oregon Film acts as the official voice of the production industry in Oregon. 
Oregon's collective production industries now generate more than $200M in tracked economic activity per year. That's more than 20x the tracked spending for this industry in Oregon in 2005. According an economic impact study by PSU's Northwest Economic Research Center this industry now provides Oregon with more than 3000 jobs and $150M in annual payroll.
We manage the state's incentive programs – OPIF, Greenlight Oregon, iOPIF and the newly created rOPIF – and a large and growing, interactive database of over 6000 filming locations, as well as curating and managing  the many resources that are needed to shoot a film, TV series, or commercial project, or start an interactive, animation or branded content company here.  We work with our legislators in Salem to provide data, insight, testimony, and individual case studies of our growing industry.  We promote Oregon as a creative and greatly versatile place to do business.  It is a state like no other – we have a skilled crew and talent base that can deliver interactive, animated,  and indie projects with bare-bones budgets, as well those multi-year, multi-season network television series that employ hundreds of people and vendors. These all help promote Oregon's talent and locations to millions of people nationally and internationally every week.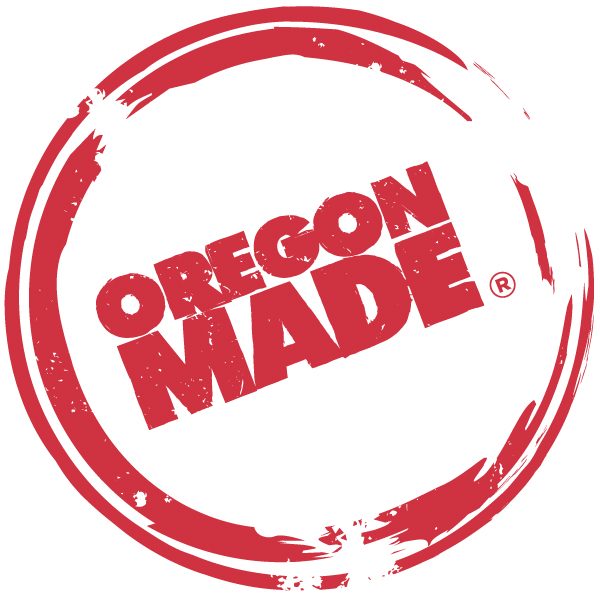 Our newly minted #OregonMade "umbrella" initiative strives to raise awareness, pride and creative connections between production of all types, as well as businesses, crew, the education sector, events and related services.  #OregonMade promotes all sizes of projects, even those that do not necessarily qualify for our financial incentive programs.
As part of this initiative, we have also created the non-profit, Oregon Made Creative Foundation. This unique project, done in partnership with the Charitable Partnership Fund to create a stand-alone (501[c][3]), offers several limited edition #OregonMade products for sale.  All of the net proceeds will be used for grants for low or micro-budget creative content, initiated or made by Oregonians.
We aim to try and create space for  connections between the creative and business communities in Oregon – that's where all of the exciting #OregonMade work lies!  This means we support and attend more than a hundred industry and community events in any given year; festivals, screenings, film shadow programs, educational outreach and business relationships/partners. We regularly work with state agencies such as; Travel Oregon, Travel Portland, Oregon State Parks, Oregon Arts Commission and Business Oregon; statewide non-profits like the OMPA, The Hollywood Theatre and The Historic Theaters Initiative; and educational programs at institutions such as PSU, SOU, PCC, CCC, U of O and even high schools across the state. (Take a look at some highlights of a High School Job Shadow program we did last summer.)
Did you know that last year we tracked more than 40 film-related festivals in Oregon? We were lucky enough to attend more than half of these (with a goal to reach them all!). All told, we traveled nearly 10,000 miles last year alone in order to make creative connections in Lakeview, Ashland, Burns, Pendleton, Estacada, Bend, Klamath Falls, Eugene and La Grande – all celebrating #OregonMade projects and locations.
Most recently, we we able to partner with Portland City Parks, Friends of Trees, Friends of Pier Park, Comcast/NBC, City of Portland, Gov. Brown and Comm. Nick Fish to plant a grove of trees in Pier Park ,North Portland, to commemorate six years of the NBC series "Grimm" calling Portland it's photogenic home.
The icing on the cake this past year was the double-whammy of a six month exhibit at PDX Airport with costumes and props from some of Oregon's most iconic shows – "Wild," "The Goonies," "The Librarians," "Portlandia," "Animal House" and "One Flew Over the Cuckoo's Nest" – an exhibit seen by over one million people – and last summer's statewide tour of Buster Keaton's #OregonMade 1926 silent classic ,"The General", with a brand new, live score by Oregon Composer Mark Orton. The pinnacle performance took place in an outdoor amphitheater in front of more than 1500 people in Cottage Grove, about 100 yards from the very tracks where it was shot more than 90 years ago. These special projects represent the kind of creative connection we take pride in making with our collective #OregonMade brand.
If you think there might be ways we can creatively connect with you – please get in touch and let us know.  We thank you for partnering to help promote all things #OregonMade.

Want to stay up-to-date on production news in Oregon?  Sign up for our monthly newsletter.