It seems fitting that our partners at SetJetters took to their blog to post this great update on the "Goonies House" – hitting the market in Astoria next week.
Will the Goon Docks go to Developers?
By Erik Nachtrieb (SetJetters CEO & CoFounder)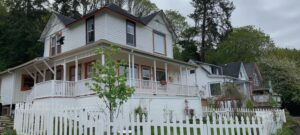 Once a Goonie, Always a Goonie! This time the Goonies House isn't in foreclosure. Could it go to developers or be your $400K/year investment property?
The Goonies House, built in 1896, sits high above the quaint city of Astoria, Oregon USA in an area that reflects the "Goon Docks".
Continue reading...

"The Goonies House Is For Sale! (Update – It Just Sold!)"