This time last year we tried to give some context and background to the work of our office in a post we shared called, "Who We Are & What We Do." This year, we'd like to add to that.
So, first things first.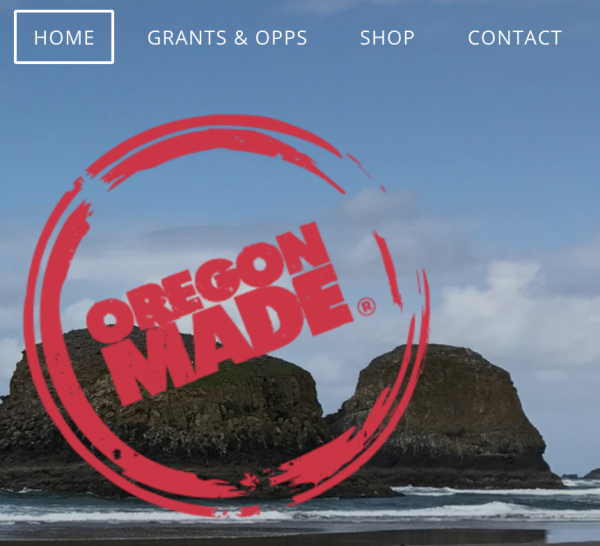 In the last year we have been lucky enough to find dedicated and invested partners to tackle a whole new series of grants and workforce development opportunities through the #OregonMade Creative Foundation. Founded as a program of The Charitable Partnership Fund, a 501(C)(3) non-profit corporation, the OMCF, along with Travel Oregon, Danner Boots, the Portland Film Office at Prosper Portland and an amazing group of in-kind contributors, has now awarded the $18,500 "Outdoor Adventure Film Grant." The OMCF also placed two talented young animators in the production studio for ShadowMachine's upcoming Adult Swim series "The Shivering Truth" as well as worked closely with OMPA and Open Signal to place two more apprentices on the set of IFC's third season of "Documentary Now!" And we are about to award the second "Playa Screenwriter's Residency Award" to an Oregon based writer looking to explore and expand the Western genre. Coming next – a unique partnership with The Northwest Film Center, The Hollywood Theatre, The Clinton Street Theatre and Cinema 21 called "The Portland Circuit," a local film distribution scheme, and a soon-to-be-announced program focused on post-production.
In addition, we've also launched a very special exhibit at PDX airport that shows off more than 50 years of Oregon Film production history on a 160' long mural. It's a wonderful exhibit and we challenge everyone not to be surprised at least one of those 21 films that  in some way called Oregon home. And there's much more to come on this front, with new projects coming in Astoria and near Lincoln City. 
We put another several thousand miles on our odometers visiting events and festivals in Baker City, La Grande, Klamath Falls, Ashland, McMinnville, Eugene and Bend while also bringing new production to several parts of the state such as Fort Rock and Warm Springs.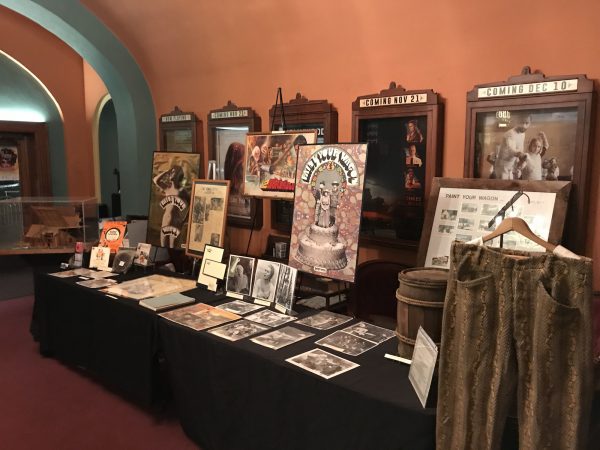 In 2018 we are celebrating our 50th year. We kicked off the festivities a little early in November of last year with a special charity screening of "Paint Your Wagon." After assembling a special display of props, costumes, photos and other movie paraphernalia, this event raised more than $1,750 for the Baker Heritage Museum which houses a permanent exhibition for the film that shot nearby in the foothills of the Wallowas. Oregon Kickass History produced a special podcast about the film.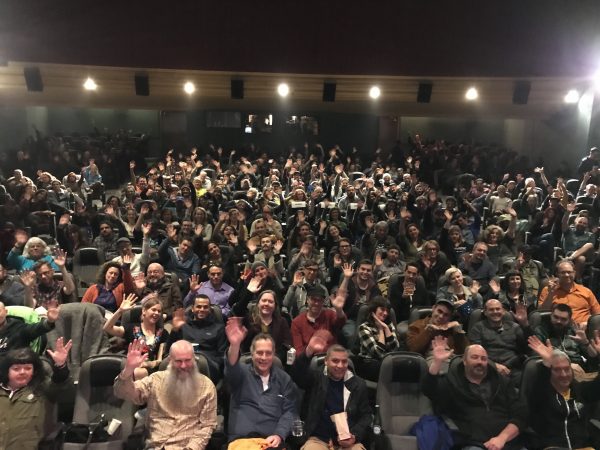 We then continued this celebration with a series of #OregonMade screenings which have included;  Gus Van Sant's "My Own Private Idaho," Rob Reiner's classic "Stand By Me," the Salem shot, "One Flew Over the Cuckoo's Nest," the upcoming, "Animal House" and Paul Newman's screen version of the Ken Kesey novel, "Sometimes a Great Notion."  This is a series that we're sure will continue well into the future.
It has also been a year of transition. The last few months have seen both new and long standing series end their runs here in Oregon; HBO's "Here and Now," Netflix's Oregon City & Boring set "Everything Sucks!," Alloy's "Life After First Failure," Dean Devlin's four season run of,"The Librarians," and the eighth and final season of, "Portlandia." Some of these were expected and some, well, not so much but that's a story for another time.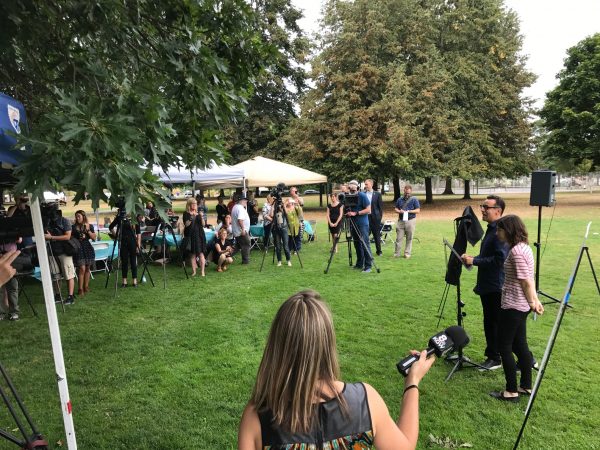 To acknowledge the unprecedented run of "Portlandia" we commissioned a custom designed bike rack, installed outside of Portland City Hall, and a plaque that hangs inside, both thank IFC, Broadway Video, Fred Armisen, Carrie Brownstein and Mr. Mayor, Kyle McLaughlin. The event to unveil these items was held on set during the last days of filming.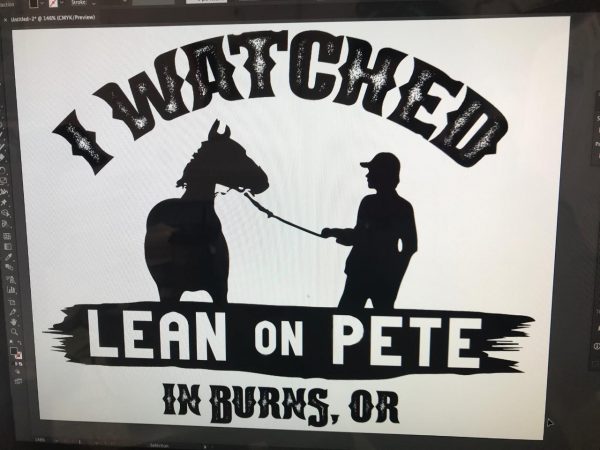 Feature films continued to grow. Releases of new films like; "Lean on Pete," "Bad Samaritan" and "Leave No Trace" followed award winning runs of those films at festivals like; Sundance, Telluride, Toronto, Venice and Cannes. Locally grown films such as "The Competition" and  "The Watchman's Canoe" played a numerous festivals around the country before being released internationally.
So what's "New?"
Well, we are welcoming back IFC, Broadway Video and Netflix with new series and we're happy to see the first season of Warner Horizon's "Pretty Little Liars" spin-off "The Perfectionists" basing itself here. We are also welcoming Disney to town with a feature length project that's set here in Oregon. In addition, Hulu and Warner Brothers are bringing new series to town for the first time and there are several indie projects finding their locations throughout the state in places like Central and Southern Oregon and The Dalles.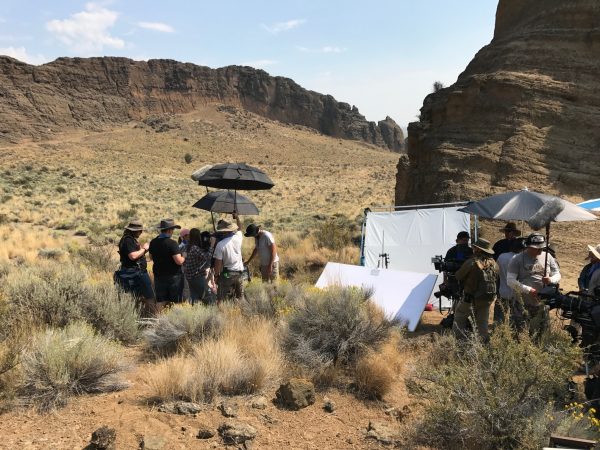 On that note, our new "regional" incentive (rOPIF) has quickly become a very useful tool for bringing production work to other parts of the state outside of the Portland metro area. Since it's launch in July of 2017, we've seen production work grow in LaPine, Mt. Hood, Klamath Falls, Bend, Manzanita, Astoria, Maupin and Florence, and we're looking forward to more coming to the Coast and the Gorge in the near future.
Not to be left out, the animation, game development and VR/AR work that's being done here has also grown. Recently we saw ShadowMachine launch its new series on YouTube Originals,"Dallas & Robo," HouseSpecial put out a wonderful new short film, and Laika  announced it's next title coming in early 2019, "Missing Link."
Oregon City's SuperGenius Studio has launched an exciting VR experience called "Contact.exe" and Bent Image Lab continues to redefine the VR/AR space with several new announcements this past year.
That is as exciting as it is deep and rich. Suffice it to say that we're proud of the work being done here in Oregon and very honored to be a small part of it.
Tell us your news and stories. We'd love to hear them!