The next installment of the #OregonMade Film Series celebrating 50 years of Oregon Film, is a tribute to Miloš Forman (1932-2018), with a 35mm print of his 1975 masterpiece "One Flew over the Cuckoo's Nest."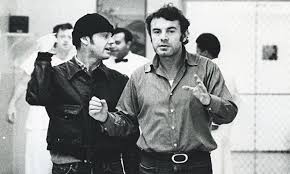 In addition, this screening is a benefit for the Oregon State Hospital Museum of Mental Health, the Salem based institution where the film was shot.
Based on the novel by Ken Kesey and adapted by Bo Goldman and Lawrence Hauben, Producers Michael Douglas and Saul Zaentz put together a cast for the Salem shot film that was unknown at the time (even, to some extent, Jack Nicholson) but all went on to have incredible careers – Michael Berryman, Scatman Crothers, Danny DeVito, Christopher Lloyd, Vincent Schiavelli, Brad Dourif and Oscar winner (alongside Nicholson, Forman, Goldman, Hauben, Douglas and Zaentz) Louise Fletcher, to name just a few.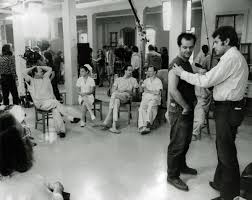 We'll have artifacts from, and stories about, the shoot provided by our friends at the Museum who were there at the time.
So come celebrate a great director, a great cause, and a great, great #OregonMade film.
Tickets will go fast, so book your's now by going here.