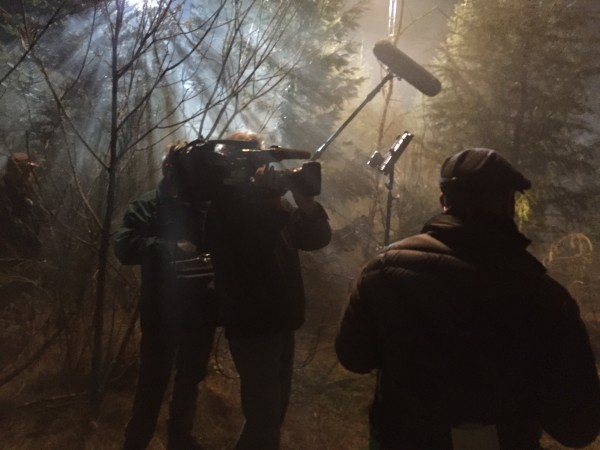 The Oregon Art Beat Special, "The Art of Grimm", is set to air April 30th.  The show employs talented and skilled Oregonians that, each week, help bring the show to life.  Oregon Art Beat will be meeting  the creative team behind this NBC Universal's hit drama.  They will go behind the scenes, "getting to know some of the Oregon artists who design, manufacture and decorate the "look" of this locally shot fantasy series, and that bring the spookiness to life."
"Oregon Art Beat is OPB's Emmy Award-winning local arts series, entering its 16th season in fall 2014. Art Beat profiles artists, musicians and artisans from around Oregon and SW Washington. OPB producers and crew travel the region capturing stories about everything from salsa dancing to sculpture, from bagpipes to ballet to produce this half-hour weekly show. Oregon Art Beat stories can be found on multiple platforms such as radio and the Web, providing deeper coverage of the arts.  The program airs Thursdays at 8 p.m. and Sundays at 1 a.m. and 6 p.m. In the Mountain Time Zone of Eastern Oregon, the program airs at 9 p.m. Thursdays and repeats at 7 p.m. on Sundays.  The Art of Grimm, airs Thursday, April 30 at 8pm."
Funding for Oregon Art Beat is provided in part by the James F. and Marion L. Miller Foundation, the Robert D. and Marcia H. Randall Charitable Trust, the Kinsman Foundation, and a grant from the Oregon Arts Commission and the National Endowment for the Arts.