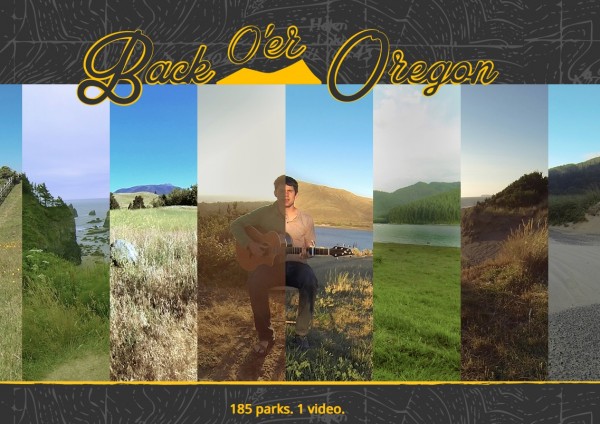 June 7th is a celebration for Oregon's huge array of state parks.  State Park Day is offering free camping and day use as way to thank the public and  welcome use of these beautiful areas.
You can catch a glimpse of Oregon's many state parks on the "Back O'er Oregon" music video that Slater Smith and his band The Weather Machine  debuted last year on Rainn Wilson's website Soul Pancake.  The project was a creative collaboration between Oregon Parks and Recreation and the Governor's Office of Film and Television.
Check out the music video, it  features almost every state park in Oregon (185 of them!), and a website diving into the story behind Slater's summer adventure.
Enjoy!