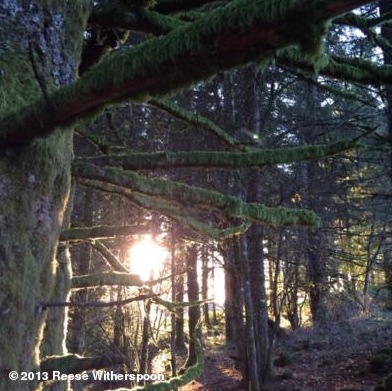 "Wild" has been getting a lot of public and press attention in Ashland and Crater Lake in the last two weeks.  Reese Witherspoon has been adding interest by posting daily pictures from the film's locations in southern Oregon.
Below is a recent round up of some local, national and international news pieces on "Wild":
KDRV and KTVL had some video coverage, and the Herald, Mail Tribune and The Daily Tidings also covered the story. A selection of national press; Variety, Huffington Post, and People Magazine, and internationally, The Daily Mail, all mainly reporting on new additions to the cast (Laura Dern, Michiel Huisman, W.Earl Brown, Gaby Hoffman and Kevin Rankin).
"Wild" is based on Cheryl Strayed's New York Times best seller memoir, ("Wild:From Lost to Found on the Pacific Crest Trail"), that describes Strayed's 1,000 mile, life changing hike from the Mojave Desert through Oregon and Washington. "Wild" is being produced by Reese Witherspoon and Bruna Papandreas' Pacific Standard production company and will be distributed worldwide by Fox Searchlight.