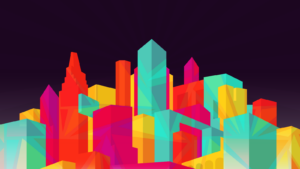 Portland Festival of Cinema, Animation, and Technology (PFCAT) announced its 2023 schedule. The event will be taking place at the Oregon Museum of Science and Industry (OMSI) from August 3rd – 6th and will include screenings of 119 films including 110 World or Regional Premieres from 22 countries, as well as panel discussions, parties, and presentations.
The complete schedule of screenings and special events can be found at www.pdxfestofcinema.com. Tickets and full-access passes are now available at on OMSI's website at this link. All festival screenings before 5 pm are appropriate for families with content designed to appeal to both children and adults.
The 2023 festival includes a line-up with 68 animated projects, including stop-motion, rotoscope, and hand-drawn animation, as well as a range of features, documentaries, sci-fi shorts, and projects that feature a focus on VFX and the use of cutting-edge technology.
Among the highlights of the upcoming 2023 festival is a special screening and talk with legendary twice Oscar-nominated director and animator Bill Plympton who will showcase a retrospective of his past work as well as clips from his newest animated feature film "Slide." After the screening and presentation, there will be a Q&A session and reception. Tickets to the Bill Plympton night are $25 and include a free sketch by Plympton.
Feature screenings include:
-Animated Feature "Quantum Cowboys" directed by Geoff Marslett starring David Arquette and Lily Gladstone. (Oregon Premiere)
-Psychological Thriller "Cognitive" directed by Evan Richards starring Rachel Fleisher, Charles Fleischer and Diana Darrin (West Coast Premiere)
-Stop-Motion Animated Feature "Return to Kellogg" directed by Emmy Award Winner Carolyn Gair (US Premiere)
-Sci-Fi Feature Film "Alice in Cyberland" directed by Fabricio Bittar (US Premiere)
-Animated Feature Film "Titina" directed by Kajsa Naess (Pacific Northwest Premiere)
-Comedic Feature "A Pretty Good Movie" directed by Leif Erik Gandervoot starring Leif Erik Gantvoort and Lea Thompson (Pacific Northwest Premiere)
-Documentary Feature "Copyright Infringement," directed by David Sabshon covering contemporary artist, CJ Hendry, who creates a global scavenger hunt for her artwork in her annual exhibition, Copyright Infringement (Oregon Premiere)
Formerly titled the International Festival of Cinema and Technology, Portland Festival of Cinema, Animation and Technology is currently in its 11th year. This rebranding reflects both the festival's selection of Portland as its new home and the festival's shift to focus strongly on animation.