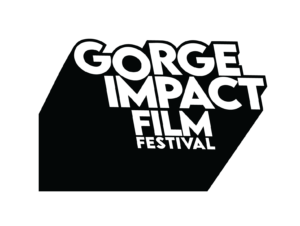 The Gorge Impact Film Festival (GIFF) announces its inaugural event, Saturday, November 4, 2023 at The Ruins in Hood River, Oregon. The festival will explore one of the most crucial questions of our time: "How does humanity go forward with joy, hope, and optimism on a changed planet?"
Climate change, species decline, and habitat destruction have transformed our world. But with the planet and humanity here to stay. GIFF seeks to inspire conversations about our future in this evolving environment.
GIFF is seeking film submissions from around the globe that explore the theme through various lenses, including art, design and architecture, nature, indigenous ways of thinking, technology, food, water and energy systems, philosophy, and even humor.
GIFF is committed to presenting diverse perspectives and sparking a rich dialogue about our collective future. We enthusiastically invite film submissions from all walks of life, including underrepresented communities, stories promoting gender equality, cultural exchanges, and social justice, to celebrate diversity and amplify diverse voices in our upcoming film festival. Awards and cash prizes to the winners.
The inaugural event is the first step in a larger vision for GIFF. The organizers aspire to grow the festival into a multi-day, multi-venue event that brings together filmmakers, artists, thinkers, and audiences from all corners of the globe to engage in this vital conversation.
For more information about the Gorge Impact Film Festival, submissions please visit our website at https://www.gorgefilm.org/submissions.