Producers and University of Oregon students Tanner Staab and Claire Williams sought to create a mini series on an entirely new scale, breaking common trends in student film. They wanted an adventure, a show that would not only have appeal outside of the student body, but also take them far from the often-used filming locations around the University of Oregon campus. These objectives soon became Indiana Johana: An Action RPG Adventure.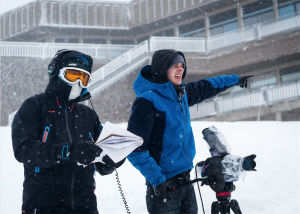 Featuring locations in the Deschutes National Park, the old-West ghost town of Shaniko, and even Mt. Bachelor, Staab and Williams' epic vision is realized in their RPG-inspired adventure.
The show filmed over an eight-week period, challenging students to produce quality content quickly. Their cast and crew crew ranged from five to twenty students, depending on the shoot, with most students having limited on-set experience.
Indiana Johana is one of Staab's last projects at the University of Oregon, and won eight network awards.
The show follows Indiana Johana (Claire Williams) and Alex (Milo Kent-Pettit) through a fantastical adventure, seamlessly blending a showcase of Oregon's stunning landscape with a quirky, live-action interpretation of video game tropes.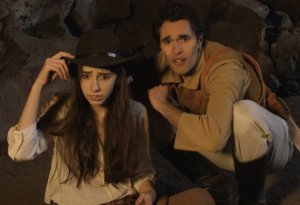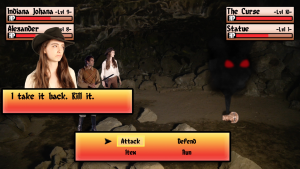 Catch the entire series on Youtube: Indiana Johana Full Series
Duck TV, a network run through the University of Oregon's journalism department, gives students a chance to showcase their skills and create both news broadcasts and narrative miniseries for Channel 23, a local television station in Lane County. Indiana Johana was also made possible by the University Film Organization.