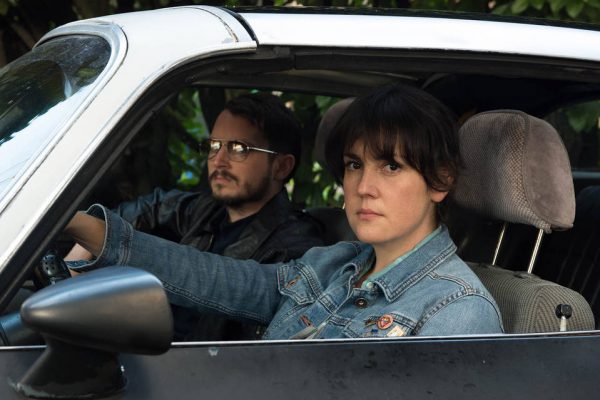 The 33rd Sundance Film Festival unveiled it's line up for 2017. Actor, Macon Blair's debut as writer-director of the #OregonMade, "I Don't Feel At Home In This World Anymore" ,will premiere at the festival, and is entered in the US Dramatic Competition. The film stars Melanie Lynskey and Elijah Wood and is about " a depressed woman who is burglarized, and finds a new sense of purpose by tracking down the thieves alongside her obnoxious neighbor. But they soon find themselves dangerously out of their depth against a pack of degenerate criminals. "
Macon Blair has a history in Oregon, as he starred-in, and co-produced, (alongside Oregonian, Neil Kopp) in another #OregonMade project, "Green Room".
Interestingly, last year at Sundance, Kelly Reichardt and Neil Kopp's film, "Certain Women" (written and directed by Reichardt) also premiered at the festival.  (Although Reichardt and Kopp have shot most of their projects in Oregon, such as; "Night Moves", "Meek's Cutoff","Wendy and Lucy", "Old Joy", "Certain Women" was shot elsewhere, but posted in Oregon).
Sundance Film Festival will run January 19-29th, 2017.