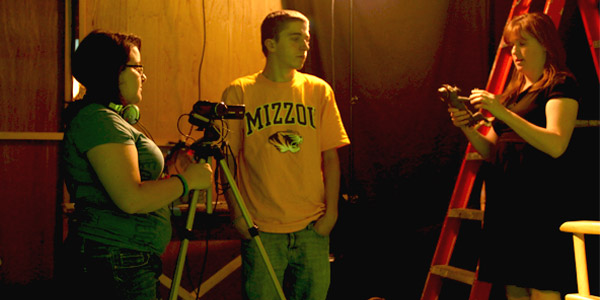 Hopefully you have been following our Oregon Film Summer Interns' "Oregon Vendor Spotlight" video series. The series of videos, produced by our interns (Sabrina, Justen, and Jake) over the course of the summer, features interviews with local vendors that have recently experienced an increase in business due to film and television production.  They were able to capture the stories of 12 local businesses in eight videos, but we know that there are many more businesses out there that have benefitted from local film and TV production.  If you are one of those businesses, we would love to help you tell your story.
If you have a story to share about the positive impact of recent Oregon film and television on your business, please let us know.  You can either write up a few paragraphs and email it to [email protected], or if you would like to submit a video, email or give us a call at 503.229.5832 to figure out the best way to get it to us.  We will be compiling the stories, posting them here on the Confluence blog, and eventually adding them to the "Oregon Vendor Spotlight" webpage.
You can view the first two videos in the series here: "Shop Adorn" and "Local Nursery Supply Chain". Or read out more about the Oregon Film Summer Interns and the "Oregon Vendor Spotlight" project. We will be rolling out the rest of the videos in the series in the coming weeks. As always, you can receive updates as each video rolls out by following the Oregon Film Interns on Twitter: @ORfilmInterns.