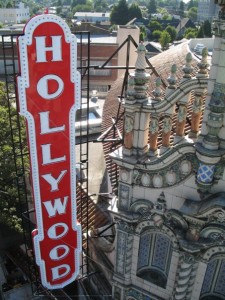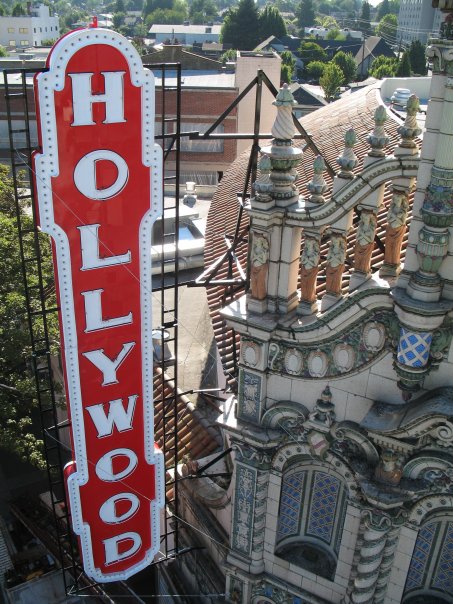 Our friends at the Hollywood Theatre continue to start new exciting intiatives!  Below is the most recent announcement from the team.
HOLLYWOOD THEATRE LAUNCHES NEW FILM EDUCATION PROGRAMS
Opens Media Lab, "Hollywood Theatre Studio" at Grant High School
(Portland, OR) September 21, 2011 – This fall, as funding for the arts in schools continues to face significant cuts, the nonprofit Hollywood Theatre is piloting multiple education programs, affording hundreds of young people the opportunity to explore filmmaking and animation.
In partnership with Grant High School, the Theatre has launched "Hollywood Theatre Studio," a state of the art media lab able to accommodate up to 40 students.  The Theatre has appointed PNCA faculty member, Emilie Rose Currin as the Lab's Filmmaker in Residence.  The Lab serves as an extension of Grant's longstanding Film and Literature curriculum, with students splitting their time between the classroom where they learn critical theory, and the Lab where they focus on their own productions.
The Theatre is also piloting an animation program at Open Meadow, an alternative high school in North Portland, taught by Ben Popp of Grand Detour, a capstone course in filmmaking for students at Da Vinci Middle School helmed by Billy Miller, formerly of Caldera, and a natural history focused filmmaking camp held in partnership with Lewis and Clark National Historical Park.  The Theatre will maintain its community-based, summer offerings, which include Animate It! (sponsored in part by LAIKA), and its longest running flagship program Project Youth Doc.
"As our schools continue to struggle to afford even the most basic arts programming, as a community we all need to step up and offer support as best we can," says Justen Harn, the Hollywood Theatre's Director of Programs and Community Engagement, "We are grateful to be able to expand our services to include a wide range of innovative programs for young people at this critical time."
The Hollywood Theatre's education initiatives are made possible with support from the Charlotte Martin Foundation, Comcast, The Mt. Hood Cable Regulatory Commission, The National Corporation for Community Service, The National Park Service and Portland General Electric.
Contact: Justen Harn, [email protected], 503-493-1128