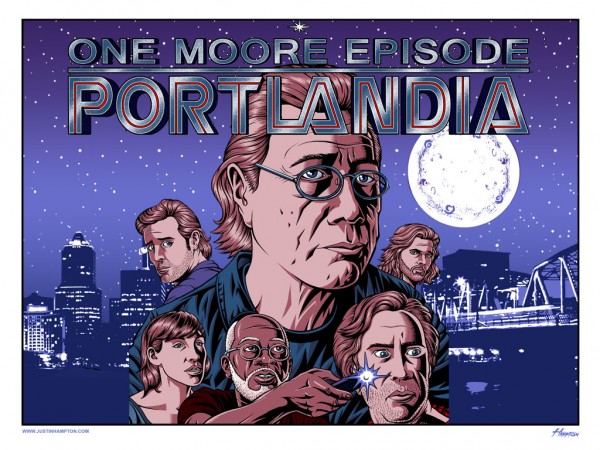 Today the Emmy Nominations were announced and "Portlandia" came away with two big nominations.  The show was nominated for Outstanding Writing for a Variety Series.  Writers Fred Armisen, Carrie Brownstein, Jonathan Kreisel and Karey Dornetto were all listed in the nomination.  The show was also recognized for Outstanding Directing in a Variety Series thanks to Jonathan Kreisel's amazing direction.  The episode Jonathan was recognized for was "One Moore Episode" which was voted by the fans as the best episode to date.  With these Emmy Noms on the heels of the show's Peabody Award, the show has already accomplished what few shows ever accomplish.  Be sure to watch the Portlandia special tomorrow night (July 20) on IFC!
Also worth mentioning is the dominance that local advertising agency Weiden + Kennedy displayed this year.  The agency received three of the possible five nominations for Outstanding Commercial.  The three commercials are below
The Best Job in the World
http://www.youtube.com/watch?v=NScs_qX2Okk
Color Changes Everything
http://www.youtube.com/watch?v=m8qJCgiO_EM
It's Halftime in America
Congrats to all!