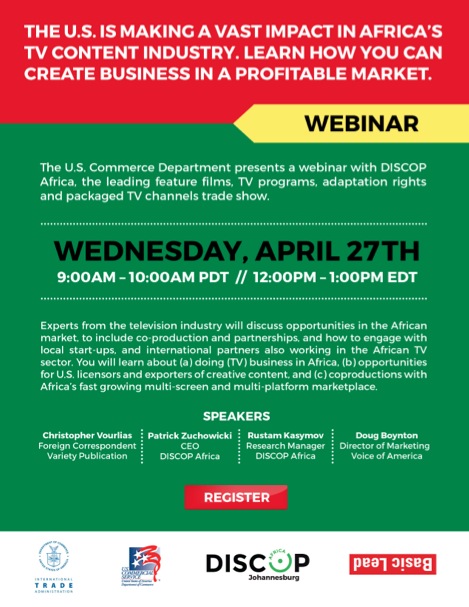 The U.S. is Making a Vast Impact in Africa's TV Content Industry.
Learn How You Can Create Business in a Profitable Market.
The U.S. Commerce Department Presents a webinar with DISCOP Africa, the leading feature films, TV programs, adaptation rights and packaged TV channels trade show.
WEDNESDAY, APRIL 27TH
9:00AM – 10:00AM PDT // 12:00PM – 1:00PM EDT
Register here.
Experts from the television industry will discuss opportunities in the African market, to include co-production and partnerships, and how to engage with local start-ups, and international partners also working in the African TV sector. Continue reading... "Got Content? Learn How To Create Business In The African Market."