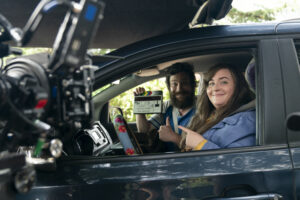 We are excited to see that #OregonMade "Shrill" has been honored by the GLAAD Media Awards with a nomination in the "Outstanding Comedy Series" category.
The GLAAD Media Awards, "honor media for fair, accurate, and inclusive representations of LGBTQ people and issues. Since its inception in 1990, the GLAAD Media Awards have grown to be the most visible annual LGBTQ awards show in the world, sending powerful messages of acceptance to audiences globally."
Broadway Video ("Portlandia," "Documentary Now") adapted Lindy West's memoir, "Shrill," into an #OregonMade series for Hulu.  The series stars Aidy Bryant of SNL fame and was Produced by Oregonians, David Cress, Coordinating Producer, Kevin Sullivan, and a robust Oregon crew.
The 33rd GLAAD Media Awards will take place in Los Angeles on April 2, 2022, and in New York on May 6, 2022.