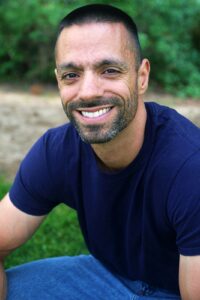 Oregon native Andrew Jacob Brown, an actor/producer with Confound Productions, has just released "Family First," their 3rd Independent feature film on Amazon!
"Family First" was the Marshall family motto until a wife was murdered and a daughter disappeared.  After months of searching, Keeno Marshall returns home to find his brothers lost in the world of underground gambling and sports betting.  When he discovers who may have kidnapped his daughter, Keeno moves mountains to try to find her, and not even his brothers can stand in his way. Starring Andrew Jacob Brown, Best Lead Actor Nominee in the 2021
International Christian Film Festival
.  Confound Productions is growing and always looking for help and support, especially from their hometown – Portland Oregon.  If you are an actor, filmmaker, or just love to support indie film, you can follow them on
Facebook
or on
YouTube
.  "Family First" is now available
on Amazon for rent and to buy
.  Please check out the Trailer and then make it a movie night!