Two kids entangled in the pursuit of young love find themselves colliding with the life of a woman experiencing a crisis in a new short film.
Written & Directed by: Quintana Jones and Harrison Hathaway
This is my first time, Quintana's as well, just making something. I could write pages and pages about how much went in to this, and how much we failed to do. I had just graduated Senior year at High School, and Quintana was moving into Sophomore year. Pretty much zero experience with anything we were doing, but we shot for the stars. There are so many people I want to thank, but the credits couldn't handle it. Here's to many more… We made this with about $800, but the big 500 went into a sound designer to help wrap up loose ends. He gave us a fantastic discount since we are so young, honestly shout out to Jebari Dean for humoring all my curiosities with it as well. The remaining 300 was an estimate from the production and set costs.
Behind The Scenes: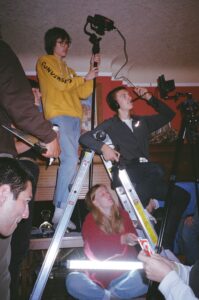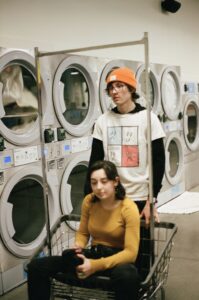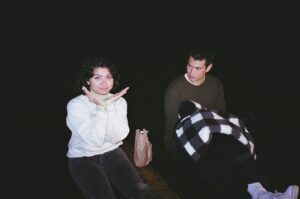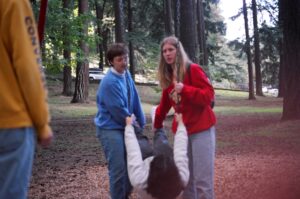 Posters: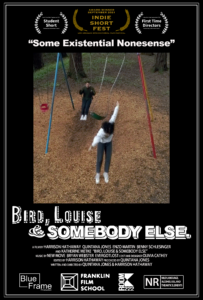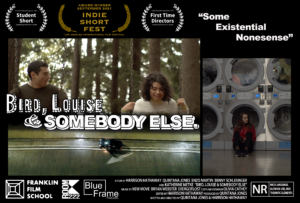 Stills: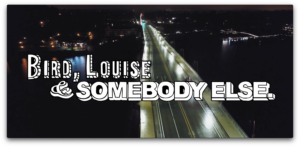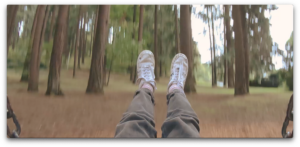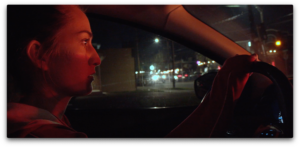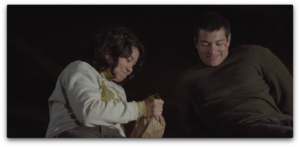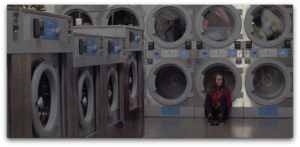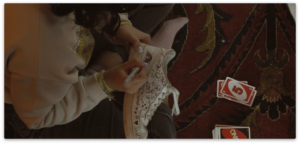 DIRECTORS' BIOGRAPHY:
Harrison Hathaway had no interest in film until Sophomore year in High School, where offered Art classes weren't sufficient. As an alternative he dropped Art to try out the Film program. Javier Perez, his teacher, hooked him- starting his journey of discovery. Nothing had motivated him more heavily than when he met Quintana at the end of senior year. They had concluded that they were going to make a movie together, and they got to work. Harrison is determined to pursue Film and Art to inspire change on the topic of mental health. Struggling heavily with it himself for years, art has kept him away from many suicidal desires. Since it is now the only reason he is alive, it will be the only option as a career. Currently starry eyed and excited for his future to learn and grow, he is eagerly at work on his next project.
Quintana Jones spent her younger years in Manhattan, which contrasted childhood in Henniker, New Hampshire. Now she is loving the in-between of Portland, Oregon. She attends Franklin High School and works closely with the Franklin Film School. As a student she loves stories. Right now that means directing, writing, shooting, editing; anything and everything. Quintana is especially interested in presenting the voice of Gen-Z through the lens of the past—in order to learn about the world through the intersectionality of art and film.
DIRECTORS' STATEMENT:
At the heart of the conception of this script is the bumpy fragmented reality of teenage life, and question marks of new love. The giddy awkwardness between Bird and Louise provides most of my favorite moments. While working on many small projects for school, Harrison (co-creator) and I hoped to pull off something more ambitious. A big part of this for me was experiencing a casting process. I was motivated by feeling responsible for my talents' time, and by working with other passionate people. I am often told filmmaking is a team sport, and this project proved that to me. I am grateful for this jumping off point as a filmmaker, and hope to expand upon Bird, Louise and Somebody Else's themes of existential nonsense. – Quintana Jones
Although I am extremely proud of this film, I am dwelling on how unprepared we were going into this. We were really inexperienced and young, so on the production side, we were stumbling. Our story boards were gorgeous in comparison to the finished project, there was so much we couldn't get, or failed to get due to shooting conditions. The story was initially written out of order, going into post-production that didn't work, so we fumbled about until settling on the current chronological framework. Again, I am proud of the fact that we completed something so advanced for our high school education, but- well I'm just gonna keep looking forward, and moving on to more projects. I learned a lot, and met some amazing people! BLSE took place between May 2019-August 2021, the major setbacks -and breaks- due mainly to the Covid-19 Pandemic. – Harrison Hathaway
AWARDS:
Outstanding Achievement Award (Student Short) AND Outstanding Achievement Award (First Time Directors): Bird, Louise & Somebody Else by Harrison River Hathaway and Quintana Jones (USA) Submissions from 25 countries with a total runtime of 43:41:46 Official Selection – 37.6% Nominees – 26.8% Award winners – 14.3%
Los Angeles International Film Festival – INDIE SHORT FEST Website: https://indieshortfest.com/award-winners-september-2021/
"Bird, Louise & Somebody Else." is viewable via this link: https://youtu.be/UTzFNiqmpwo