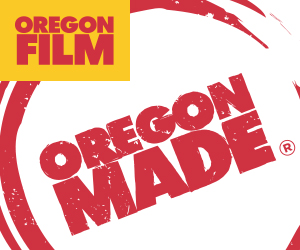 Even though we have seen so many unusual, frustrating, debilitating and just plain indescribable events come to the fore here in 2020, we wanted to keep up our tradition and reflect on some of the projects, works, events, and connections we have been a part of during the last year.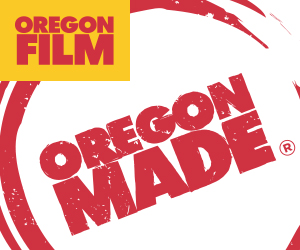 SAFETY & COMMUNITY
The last few months have seen us set out to find ways to ensure that all parts of our industry and all content creators could find a way to get back to work in a safe manner. This manifested itself in the micro-short film project "Inspiration Oregon," a new BIPOC focused content grant with Travel Oregon and many meetings and zoom calls with community members to begin the development of a comprehensive set of post-COVID production protocols, a practical guideline for sets both small and large; published by the OMPA with the input and help of the local unions and guilds. These protocols are constantly updated as/when we find new information and practical knowledge from creative people in the field and our colleagues at the state, county, and local level.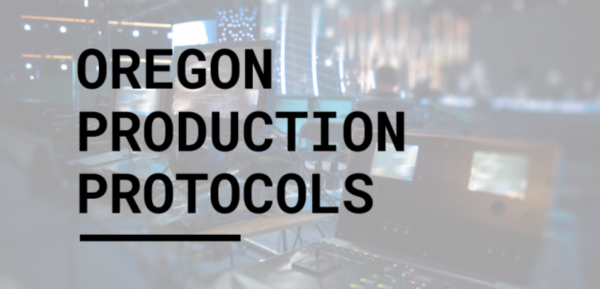 In addition, we created dedicated pages on our website that give guidance to reporting harassment, resources for hiring diverse creatives, and our affirmative action and DEI efforts.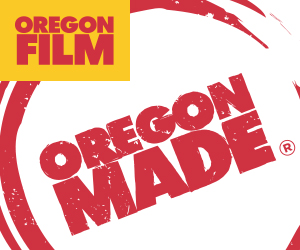 RETURN TO PRODUCTION
We've seen production start to return to the state. Our world-class animation, interactive, and post-production communities led the way initially with remote working and then by developing their own robust safety plans to get their crew back into their studios. These productions include:
and Golden Globe-winning Laika's next feature film.
Smaller, branded content and commercial shoots came back soon thereafter practicing social distancing, wearing masks and cleaning equipment and locations.
Now, we are starting to see television series and feature films beginning to return, such as:
TBS's "Chad" which resumed production of their first season in August after it was interrupted back in March.
The

second season of "The Birch"

from CryptTV that also begins production this summer.
Later this year we should be welcoming the

third season of "Shrill"

as well as other projects that are looking at early autumn start dates.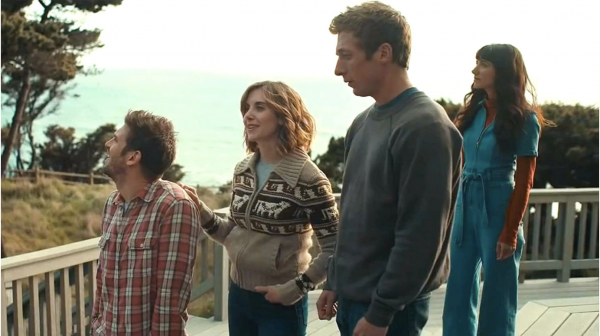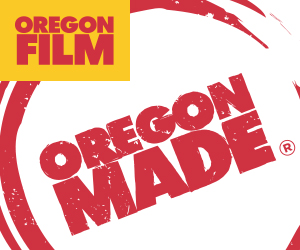 BOX OFFICE
Oregon has had great success this spring and summer with two #OregonMade feature films, "The Rental" and "Phoenix, Oregon," reaching the #1 spot in the country. These two films celebrate the locations where they were shot – Bandon and Klamath Falls – as well as showcase the local creative teams that made them.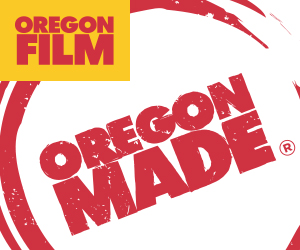 AWARDS & FESTIVALS
This past year "Trinkets" walked away with two Emmy awards while Laika won a Golden Globe for "Missing Link."
Meanwhile, the Clackamas County and Elkton shot "First Cow" has been garnering plenty of awards talk while current and upcoming features like "Here Awhile," "Alone," "Dark Divide," "Pig," "Lorelei" (which premiered at the 2020 Tribeca Film Festival) and "The Water Man" help to show off our talented local crew as well as other great locations around the state like Estacada, Hood River, and Vernonia.
Locally produced feature films also garnered numerous awards and screenings. Films like "At the Video Store," "Phoenix, Oregon," "Clementine," "First Cow," "The Last Blockbuster," "Lorelei," "Thunderbolt in Mine Eye," "Frank & Zed," and "Who's on Top?" and so many more may have had their festival runs curtailed by the pandemic but most are finding new ways to get to their audiences.
We attended the Ashland Film Festival virtually this year when it became one of the first festivals in the country to embrace a completely online format. It was a great success. BendFilm has been expanding its virtual programming and, more recently, began hosting drive-in films and other outdoor screenings in the alley behind its Tin Pan Theatre. Festival organizers in Baker City and La Grande shifted to year-round virtual programming in their own dedicated venues – Churchill Arts Center in Baker and hq in La Grande. Early on, Northwest Film Center's Cinema Unbound Awards was the last (and glorious) live event we attended – with awards going to local director Todd Haynes, animator Rose Bond and Emmy Award-winning costume designer Amanda Needham, as well as New York-based documentary producer, Julie Goldman, "Shrill" actor John Cameron Mitchell, Michel Reilhac from the Venice Biennale and Rajendra Roy from MoMA. All of these prestigious awardees came together in Portland to recognize a long history of creative content creation.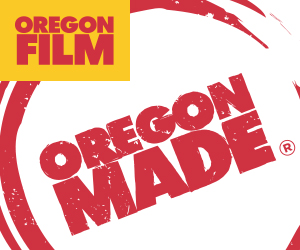 GAMES & INTERACTIVE
The Oregon interactive community created amazing titles, such as:
all from local companies like Rose City Games, Pipeworks in Eugene, SuperGenius in Oregon City and Soma Games in Newberg.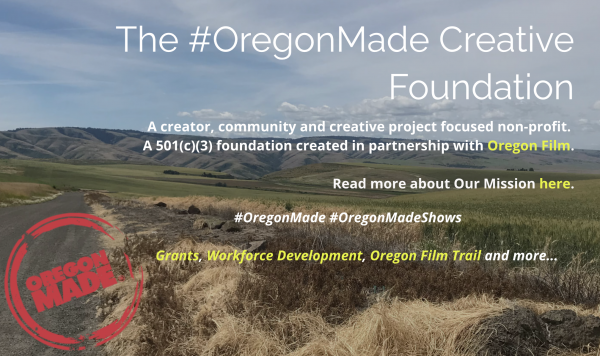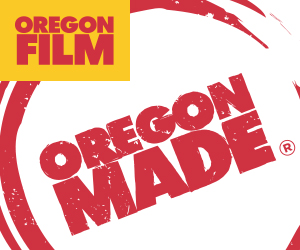 OREGON MADE CREATIVE FOUNDATION
Through the work of a separately designated 501(c)(3) non-profit the #OregonMade Creative Foundation, we have managed to continue our work in:
project granting
filmmaker support
workforce development, and
the identification of the deep and robust filmmaking history throughout our state.
You can find a list of current & past granting and workforce development programs awarded through the OMCF by going to the Oregon Made website. Together these programs have helped to bring over $200,000 to projects and filmmakers working here in the state; 75% of that funding has gone to artists and creators from historically underrepresented and marginalized communities.
Utilizing unique partnerships with Travel Oregon, Prosper Portland, Playa Summer Lake, and the Portland Film Office, the OMCF has continued to finance and promoted several specially designed programs awarding grants such as:
four Outdoor Diversity Film Grants (including the recently released "

Pedal Through

")
a Food Stories Grant
an Outdoors and Health Grant
eight different post-production grants, and
several screenwriter fellowships.
In addition, the Oregon Made Creative Foundation continued its partnership with local producers, IATSE, Outside the Frame, and the Oregon Media Production Association to build on a series of Opportunity Employment paid job placement programs – Oregon Media Pathways – on network television series, and feature films. This has resulted in several more paid job placements on projects like: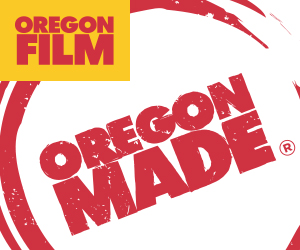 SOCIAL & COMMUNITY PARTNERSHIPS
Starting in March, together with the Northwest Film Center, we co-hosted several virtual Happy Hours to explore topics like pandemic resources, inclusive screenwriting, VR/AR/XR opportunities, animation, grants, virtual festivals, distribution, and local films and filmmakers.
In addition, starting in early March, we joined a weekly COVID19 Task Force put together by the OMPA which led to the engagement of the community to discuss and develop safe ways for production to return to the state. This Task Force was the driving force in creating the Oregon Production Protocols garnered from best practices coming out of national and international sources alongside the direct input from the local working creative community. These protocols lie at the heart of our community safely returning to work.
Before the pandemic shut down theaters and events we had continued our #OregonMade film series with The Hollywood Theater – selling out screenings of #OregonMade classics like "The Shining" and "Dr. Giggles." More recently, we are grateful to be able to show "Stand By Me" as part of the Hollywood's Drive-in Movie Spectacular at the Expo Center. Through a unique partnership with partners at Cinema 21, Clinton Street Theater, and the Northwest Film Center we continued the "Portland Circuit" and helped to bring locally made feature films like "My Summer as a Goth" and "Canopy Stories" to local cinemas – gathering crowds of more than 1,000 people over four nights. If we had had a "normal" spring and summer we were also all set to partner with Travel Oregon to bring "The Goonies" to theaters in Astoria, Eugene, Baker City, La Grande, Salem, and Coos Bay to celebrate its 35th anniversary and we would have seen the fifth year of our partnership with Oregon State Parks and The Hollywood Theatre to bring outdoor screenings to places like Rooster Rock, Milo McIvar and Champoeg state parks. But, sadly, these events were not meant to be in 2020, along with so many other things.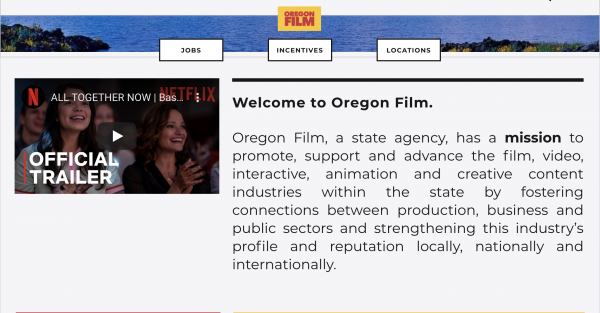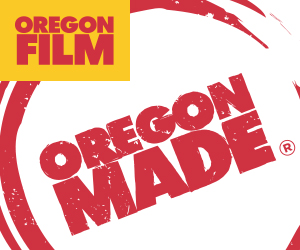 SUPPORTING OUR ECONOMY
Tracking the economic impact of our industry is an important aspect of our work. We do this, in part, through the administration and management of our various incentive programs. In the 2017-2019 biennium, we tracked $280M of in-state spending that was directly associated with projects coming through our incentive programs. Those projects have impacted more than 8,000 jobs on more than 100 different projects taking production into many areas of the state – like Hood River, Klamath Falls, Elkton, Astoria, Cannon Beach, Bandon, and Salem. Local production companies and producers delivered well more than half of those projects.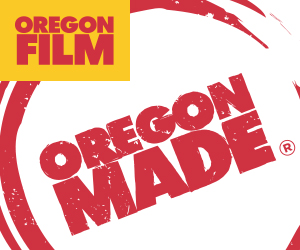 OREGON FILM TRAIL
To help further recognize Oregon's filmic history, we have continued to roll out the "Oregon Film Trail." This project launched at PDX airport in 2018 but further signs have now found new homes in places like Brownsville, Athena, Astoria, Silver Falls State Park, and Ecola State Park while new signs are coming soon to Cottage Grove, Joseph, Burns, Toledo, and Ashland. Working with the OMCF, Travel Oregon, the Willamette Valley Visitor's Association amongst many others we have now linked all of these signs and locations together through a specially designed online map that guides a location-specific itinerary that can be easily followed from one side of the state to the other.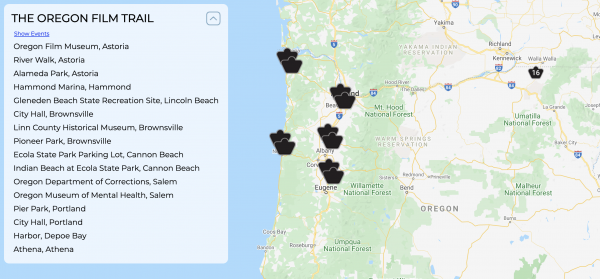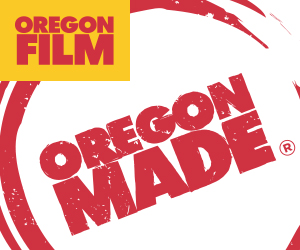 ACKNOWLEDGING THE LAND
Oregon Film's office is in the Portland Metro area which rests on traditional village sites of the Multnomah, Wasco, Cowlitz, Kathlamet, Clackamas, Bands of Chinook, Tualatin, Kalapuya, Molalla, and many other tribes who made their homes along the Columbia River creating communities and summer encampments to harvest and use the plentiful natural resources of the area.  We take this opportunity to thank the original caretakers of this land.
We have been lucky to personally see so much of this state and so much of the creative work Oregon has to offer. Before the "stay at home" order we traveled to festivals and events in Baker City, Klamath Falls, La Grande, Bend, Ashland, McMinnville, and Astoria – and so many others. Now we enjoy seeing the virtual and drive-in versions of these festivals where the organizers are finding unique and creative ways to bring the beauty and creativity of Oregon to the world.
We always like to hear from you about other ideas we can explore. Please feel free to reach out.
Thank you.