"First Cow," shot entirely on location in Oregon last year.  "A taciturn loner and skilled cook (John Magaro) has traveled west and joined a group of fur trappers in Oregon Territory, though he only finds true connection with a Chinese immigrant (Orion Lee) also seeking his fortune; soon the two collaborate on a successful business, although its longevity is reliant upon the clandestine participation of a nearby wealthy landowner's prized milking cow."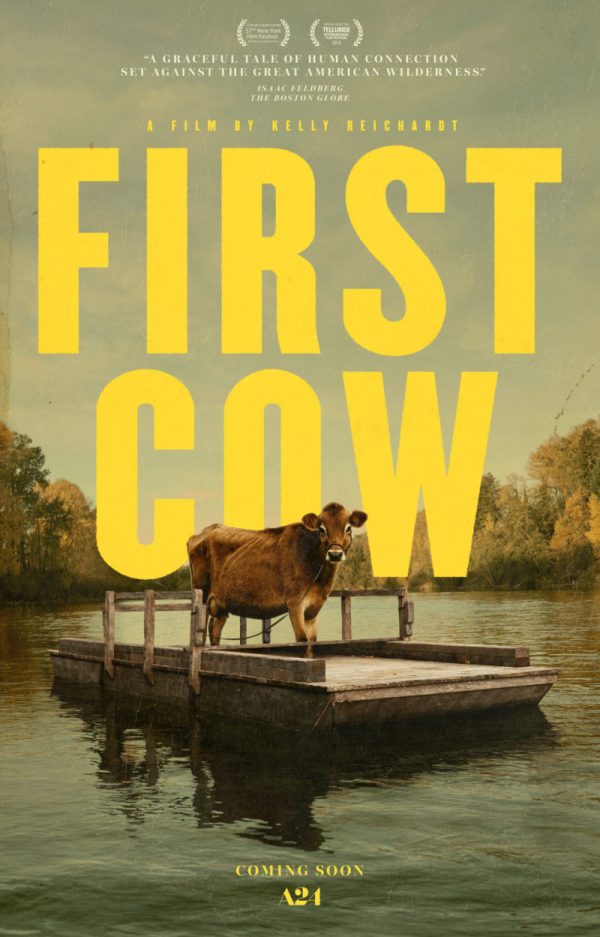 Writer-director, Kelly Reichardt, has used Oregon for the backdrop of many of her features and indeed many of the production team (such as producers, Neil Kopp, Anish Savjani and Vincent Savino) have worked together on other #OregonMade projects such as; "Wendy and Lucy," "Night Moves,"  "Meek's Cutoff" and "Certain Women" among others.  Johnathan Raymond ("Mildred Pierce", "Meek's Cutoff", "Wendy and Lucy") authored the novel on which "First Cow" was inspired.  Raymond and Reichardt co-wrote the "First Cow" screenplay and indie studio, A24, produced this feature.
"First Cow" previously played at the Telluride and New York Film festivals.
Opens March 6th, 2020.