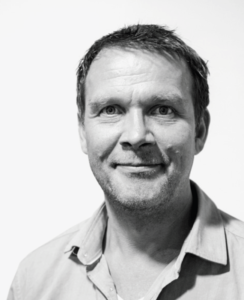 Emmy Award winner, Visual Effects Supervisor Juri Stanossek will attend the screening of JIM BUTTON AND LUKE THE ENGINE DRIVER on Sunday Oct. 7, 218 @ 3.00 PM at CINEMA 21. Following the screening will be a presentation about VFX by Juri Stanossek followed by a Q&A.
Juri Stanossek started his career in 1994. Since then he's supervised more than 40 movies for TV and cinema. He acted as Visual Effects Supervisor at Elektrofilm from 2004 to 2008 and then moved forward to Pixomondo Stuttgart, where he supervised international productions like "Ghostwriter" (2010), "Hugo Cabret" (2011) , "Game of Thrones" (2012) and "Rush" (2013). He started at his current employer, Mackevision, in 2013 as VXF Supervisor. Thanks to his in-depth expertise he has overseen the visual effects in productions like "The Cut" (2015) and "Independence Day: Resurgence" (2016). Most recently Juri finalised VFX supervision for the movie  "Jim Button" (2018) and the new Netflix series "Lost in Space" (2018). His outstanding visual effects supervision work for "Game of Thrones"  won an Emmy VES Award in 2013 and last year Juri received the title of Professor by the prestigious Film Academy of Ludwigsburg where he's been lecturing courses on animation since 2010.
AWARDS & NOMINATIONS (
2 Nominations

1 Emmy )
Outstanding Special Visual Effect – 2018

Nominee – Juri Stanossek, VFX Supervisor – Lost In Space (Netflix/ Legendary Television)
Outstanding Special Visual Effects – 2012
Winner – Juri Stanossek, VFX Supervisor – Game of Thrones (HBO/
Mackevision Medien Design GmbH is one of the global leaders in Computer Generated Imagery (CGI). It provides data-based 3D visualization, animation anf visual effects. The company designs and produces image and film material, as well as interactive applications in high-end quality. It develops technological solutions for generating images and accompanies the entire CGI process from data preperation to creative design to the finished product. The international team looks after major corporations, SMEs and their agencies. Mackevision was founded in 1994. Today, more than 500 people work at the branches in Europe, Asia, and the USA. In addition to our headquarter in Stuttgart, we also maintain branches in Munich, Hamburg, Birmingham, Detroit, Los Angeles, Beijing, Shanghai and Seoul. Furthermore, we also have representative offices in Florence, New York, Singapore and Tokyo.
A special THANK YOU to our sponsor