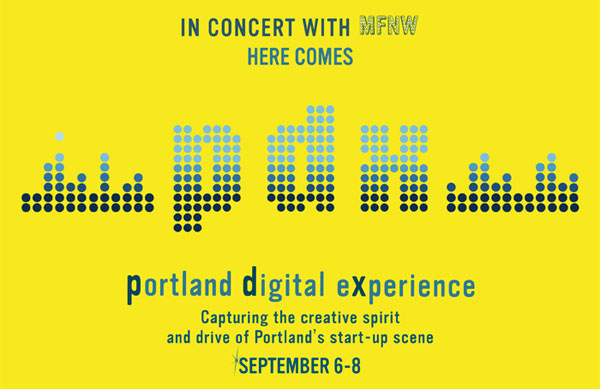 Portland has a reputation for creating world-class animation.  Whether we're making feature films or iconic commercials, using traditional stop-motion, CG or state of the art VFX, Portland is a hub for animation within the entertainment industry.
But what exactly do we mean when we refer to "animation"?  Beyond movies and television, animation plays an increasing role in education, business solutions and interactive experiences of all kinds.  Animation creates movement; it brings ideas to life.
On Thursday, Sept. 6 at 4:30pm Portland Digital eXperience presents  Creative Technology in Portland:  Local Innovators in Animation at Pure Space in Northwest Portland.  Join Portland animation industry leaders as they demonstrate and discuss how animation helps us tell our stories.

Panel discussion will include:
How do we define "animation" and how does the definition of this term apply to our work?
How has technology contributed to the evolution of animation, both for business and entertainment?
How might future evolutions of technology and animation change the way we learn and interact with each other?
Panelists are:
Rob Ducey: Technical Director, LAIKA –  stop-motion animation, 3D printing
Kate Ertmann:  Owner, Animation Dynamics (ADi) – ethnographic animation, business solutions
Robert Lewis:  Executive Director, Fashionbuddha – interactive exhibits with motion sensors
Shelley Midthun (Moderator): Portland Film Office/Portland Development Commission
Portland Digital eXperience (PDX), organized by Rick Turoczy, is the first-annual sister event of Willamette Week's MusicFestNW.  The PDX conference will focus on technology, startups and digital creativity.  Panel discussions will take place during the day throughout the music festival.  For more information about other panels, speakers and ticket info:  http://musicfestnw.com/pdx/