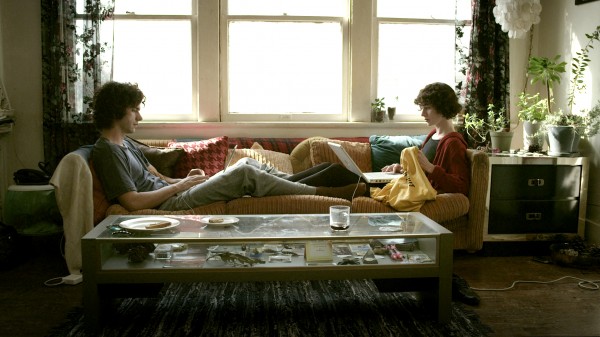 In partnership with Portland State University's Social Practice MFA program led by Harrell Fletcher and Jen Delos Reyes, and with support from Roadside Attractions, the Hollywood Theatre will host Miranda July on May 6th and 7th, presenting advanced screenings of her latest film The Future, as well as a shorts program featuring her early work.
The shorts program, taking place on May 6th, will be a collaboration between Fletcher, Reyes, their Social Practice MFA students and July, featuring various participatory art projects inspired by July's work.  A limited number of Miranda July prints designed especially for this event will be available for sale throughout the evening.  On May 7th, two advanced screenings of The Future will take place at 7pm and 9:30pm.  July will make appearances at both screenings, participating in an audience Q+A after the first, and introducing the second.
The Future stars July, (who also writes, directs) alongside Hamish Linklater in the story of a thirty-something couple who, on deciding to adopt a stray cat, change their perspective on life, literally altering the course of time and testing their faith in each other and themselves. The film opens in theatres on July 29, 2011.
WHEN: Shorts Program May 6th at 7pm
The Future May 7th at 7pm and 9:30pm
WHERE: The Hollywood Theatre, 4122 NE Sandy Blvd.
TICKETS: Tickets are available online at http://hollywoodtheatre.org and at the Hollywood Theatre Box Office
$15 for Shorts Program / $15 for The Future