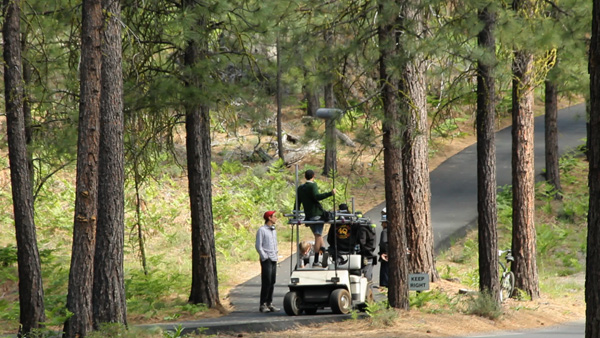 In the last few weeks there have been a number of projects that have applied for the Indigenous Oregon Production Investment Program (iOPIF), and now all the available funds have been fully committed.  In total 13 projects have been qualified for the program and projects have been produced or are set to be produced in the Portland area, Central Oregon and Ashland.  The first project was the Brothers Freeman film "Wake Before I Die" back in January of this year.  Next up was "The Wait" which was shot in Central Oregon in June/July.  Recently "House of Last Things" was completed.
Next up are two more films from the Brothers Freeman, a horror film shot in Portland, a small feature set to film in Ashland, and six animation projects from a local animation company.  When the program was created, I did not expect there to be more than 4-5  applications a year, but I'm thrilled to know that there are so many projects happening around Oregon.  The program has also been successful in implementing best business practices for local low budget
Crew at work on the set of "House of Last Things"
projects as all of these productions are required to be subject to specific rules (proper insurance, cast and crew payroll requirements, adhering to minimum wage rules).
A special note of thanks should be extended to Stan Roach of FOA in Bend who was able to get Senator Chris Telfer to introduce the iOPIF bill into the legislature, the OMPA and OPA who successfully lobbied for this program, and the entire legislature who supported the program.  There is no doubt that in one year, iOPIF has accomplished what it was set to do.
Next year's funds will become available in July when the OPIF program gets its annual allotment.  One important note about the current situation is that all the projects are subject to a rigorous audit when they submit their paperwork.  Once the audit is completed, on occasion new funds become available because the projects may not qualify for the reserved funds (based on spending in Oregon).  If you have a project that could qualify for iOPIF, you should still contact our office to see if any funds do become available in the future.
-Vince