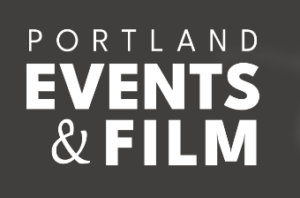 The Portland Film Office, in partnership with Travel Portland, has announced the recipients of its 2023 Portland Post-Production Grant Program. Selected from a pool of 32 applicants, four local filmmakers will receive $7,500 each for their respective projects.
The grant program is intended to support the professional development of local Portland filmmakers by providing funds for such activities as sound, picture editing, color matching, color grading, closed caption, tech specs for distributors, and music clearances using local post-production houses.
Grants encourage the completion of a local feature-length film and position local producers to build toward larger, more resourced productions. Past recipients of the Post-Production Grant have included "Mother of Color," which premiered in the Portland area and is circulating the film festival docket with much success; and "Dearest Eva," premiered at OMSI in August of 2022.
Elyse Taylor, manager of the Film Office, said, "I am blown away by the vast amounts of talent that were in these grant applications. The work that is coming out of Portland is vibrant, relevant, and diverse. If these are our future filmmakers, then the future looks bright!"
The winning projects are:
"Lilly"
SARAH JOHNSTON AWA'XE, PRODUCER
"Outdoor School"
IME ETUK, DIRECTOR
"Mai American"
KEVIN TRUONG, DIRECTOR
"Nora"
ANNA CAMPBELL, DIRECTOR
Find out more about these winning projects by going here.