During the last legislative session three new bills were passed that directly effect the work of Oregon Film (OFVO). These bills had the support of the Governor as well as bipartisan support in both chambers of the Oregon state legislature.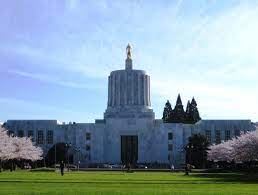 The first of these bills passed in the form of HB3010. This bill passed in May and was signed by Gov. Brown in June. HB3010 mandates that all projects participating in the Oregon Production Investment Fund (OPIF) need to have a written Diversity, Equity and Inclusion policy (DEI Policy), make good faith efforts to hire according to that policy, report hiring data to our office and have a written and enactable procedure for the reporting of discrimination and/or harassment at their places of work.
The second and third bills increased the OPIF program from $14M per year to $20M per year and extended the sunset dates for the OPIF and Greenlight Oregon Labor Rebate (GOLR) programs from 1/1/24 to 1/1/30. These were originally HB3244 and SB43 but they passed the legislature as part of a larger, omnibus tax credit bill – HB2433.
All of these bills take immediate effect this summer.
There are some mechanics that need to be explained for HB3010 – the DEI Policy bill.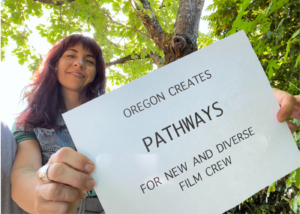 In order to comply every OPIF incentive participating company is required to have a written diversity, equity and inclusion policy to hire or contract with individuals from underrepresented groups as of the date on which the company submits an application for reimbursement. In accordance with that written policy each company must actively engage in good faith efforts to hire or contract with individuals from underrepresented groups for the production. This written policy needs to be submitted during the application process and then adhered to during the hiring, prep and production periods. The tracked groups include women, BIPOC, LGTBQ+, Veterans, Recent Immigrant and Living with a Disability amongst others. 
In addition each company is required to report diversity statistics for all employee hiring related to the production to our office during or after completion of the production.
There are two ways to do this – 
I) have individuals self-report directly to OFVO upon hiring as part of the "start paperwork" (here is a link to a questionnaire to do that https://forms.gle/K6uzGFn8ZghTWu4t9) and 
II) provide a Company wide report to OFVO upon completion of spending in Oregon (here is a link to a form to do that https://forms.gle/Pz1xXHRZjSZ4Kdm56). 
We have reached out to several of the payroll companies that support the work of our industry here in the state (including Cast & Crew, EP, Media Services and Greenslate) and we have asked them to include a fillable form or link as part of their digital start packages. However, it is up to the production to ask the payroll company to include these forms and ensure this data is both comprehensive and completed by all members of the crew in a uniform fashion.
Individual data will be kept confidential but it will be used in the aggregate to inform our office of hiring deficiencies and then help explore ways to approach correcting those deficiencies.
Lastly, each participating company is required to have a written process for addressing claims of harassment, discrimination and other misconduct related to the production (including, but not limited to, procedures for reporting and investigating harassment claims, a phone number for an individual who will be responsible for receiving harassment claims, and a statement that the company will not retaliate against an individual who reports harassment.) This needs to be a specific "process" by which complaints and reports can be made and then followed up on in some form. This can be a monitored "hotline" of some type or even a procedure that is handled by a third party (such as All Voices).  The applicant shall also indicate how the policy will be distributed to employees. This will also need to be included in the project's initial application paperwork.
We want each production to really think through these requirements and find the policies and procedures that work for them and their project in order to make their sets and studios safe and welcoming places for all people to work. However, we do have links to sample policies and guidelines from several entities available on our site.
You can find a sample Project Welcome Letter on our site the reiterates much of this information for participating projects.
Please feel free to reach out with any questions on this and we will be happy to help.