The #OregonMade feature film that had a very successful run in The Portland Circuit this past May, returns to Portland for an encore screening on Sunday, August 25 at 7pm. You can book your tickets here.
Starring James La Gros, Lisa Edelstein, Jesse Borrego and Kevin Corrigan, "Phoenix, Oregon" is a comedy of midlife reinvention and the redeeming power of friendship.
*** Writer/Director Gary Lundgren and producers Annie Lundgren and Luis Rodriguez will be on-hand for a post screening Q&A***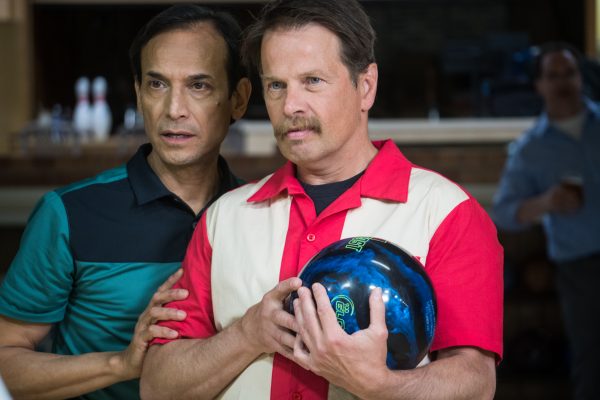 Defying midlife haze, two friends seize an unlikely opportunity to reinvent their lives, quitting their jobs to restore an old bowling alley and serve the "world's greatest pizza."
Phoenix, Oregon stars James Le Gros (Drugstore Cowboy, Living in Oblivion), Lisa Edelstein (Girlfriends' Guide to Divorce, House), Jesse Borrego (Fame, Blood In Blood Out), Diedrich Bader (Napoleon Dynamite, Office Space, Veep), and Kevin Corrigan (The Departed, Pineapple Express, True Romance).
The film takes a comedic look at the existential crisis many face when trying to find meaning and relevancy at midlife. Despite controlling bosses, dead-end jobs, and broken relationships, the two leads must awaken hibernating courage and resilience in order to take new risks and keep dreams alive.
Shot entirely in Klamath Falls, "Phoenix, Oregon" is written and directed by Gary Lundgren (Calvin Marshall, Redwood Highway, Black Road) and produced by Annie Lundgren and Luis Rodriguez.
You can book your tickets here.
Watch the Trailer here.
Film Website.