Presented in partnership with Travel Oregon and LAIKA, our #OregonMade Film Series continues with a 10 year release celebration of a true Oregon Classic: "Coraline." The tour opens with a screening at The Hollywood Theatre on Monday, February 11th.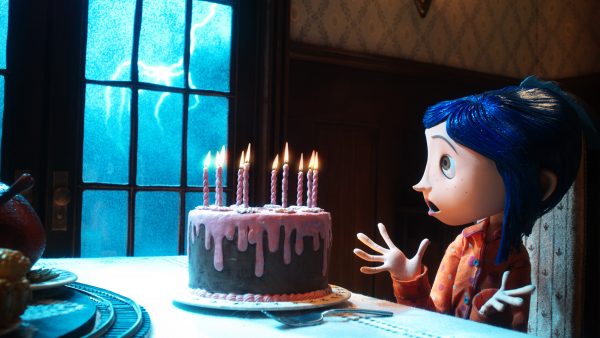 Set in Ashland, Hillsboro-based LAIKA's Oscar-nominated animated feature is a wondrous and thrilling, fun and suspenseful adventure. Written by Neil Gaiman and directed by Henry Selick, LAIKA's first animated feature would set the course for three additional Oscar-nominated films: "ParaNorman" (2012), "The Boxtrolls" (2014) and "Kubo and the Two Strings" (2016); LAIKA's fifth film, "Missing Link" will be released April 12.
All proceeds from this screening will go toward aiding the Wildfire Relief efforts in Southern Oregon and it will kick off a six city Oregon-tour for "Coraline," focused on using #OregonMade artistry to directly help those people and businesses directly effected by the 2018 wildfires.
LAIKA will be on-hand to introduce the film at all screenings.
Full screening schedule, all shows start at 7p and tickets are $10 (n.b. ticketing links are embedded in the venue name below, where available):
Monday, February 11 – The Hollywood Theatre (Portland)
Saturday, February 16 – The Egyptian Theatre (Coos Bay)
Sunday, February 17 – Liberty Theatre (Astoria) – Presented in partnership with The Oregon Film Museum
Monday, February 18 – McMenamins St. Francis (Bend) – Presented in partnership with BendFilm
Friday, March 1 – Ross Ragland (Klamath Falls)  – Presented in partnership with Klamath Independent Film Festival
Saturday, March 2 – Varsity Theatre (Ashland) – Presented in partnership with Ashland Independent Film Festival