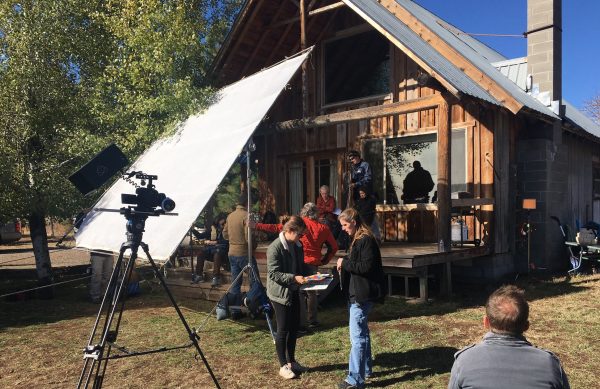 For the 6th year in a row Ashland is in MovieMaker Magazine's top group of small and cities and towns in which to be a filmmaker – congrats!
Coming in at #6. Ashland, Oregon
Here is what MM had to say about Ashland:
The smallest city on our list, with a population of 21,117, Ashland in Southern Oregon punches far above its weight. It's both a picturesque filming location with attractions like the 93-acre Lithia Park, which boasts tennis courts, Japanese gardens, and an outdoor music bandshell, and increasingly a home for moviemakers and actors such as Repo Man director Alex Cox and Friday the 13th star Adrienne King. The flourishing community of moviemakers includes Gary Lundgren, who spent two years raising funds to film the sports drama Calvin Marshall in Ashland.
"Ashland has always been welcoming—and it's perhaps even more so these days," says Lundgren. "When we made Calvin Marshall in 2007, we employed quite a few first-timers and promoted people within their departments. A lot of those people are still friends of ours and have careers in bigger markets now, like Portland or Atlanta." He adds that work in Ashland can be sporadic and making a consistent living can be tricky, but "ambitious people interested in moviemaking can make contacts and eventually they'll get some experience if they are hard-working. On our film Phoenix, Oregon this past summer, we hired our regulars, but again we gave quite a few young people paying jobs and their first on-set experience."
For more information on shooting in Ashland go here.