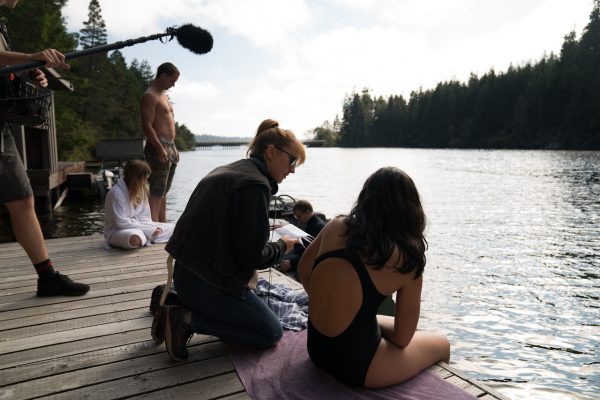 Yet again Portland makes onto MovieMaker's, "Best Places to Live and Work as a Moviemaker" – congrats!
Here is what MM had to say:
14. Portland, Oregon
"Without the new regional tax incentive, which gives an additional rebate back to productions shooting outside of Portland proper, I don't think we could've made this film," says moviemaker Lara Jean Gallagher, in post on her directing debut, the psychological drama Clementine. The film was primarily shot in Florence, Oregon, a coastal town three hours south of Portland with picturesque sand dunes, lakes, and forests. "I know a lot of states offer tax incentives to moviemakers, but I doubt any state is as eager to help low-budget independent projects," she notes. "The Film Office was super hands-on and up front about how much we could expect back and how quickly."
The basic state incentive is a 20 percent rebate on qualified spend with $1 million minimum spend in-state for any project or TV series. Some recent series putting down roots in Portland include the spin-off Pretty Little Liars: The Perfectionists and the Netflix-Awesomeness show Trinkets, a YA series. Also throw in Netflix's mockumentary series American Vandal, which was canceled after two seasons but is being shopped around.
Writer-director Sabrina Doyle shot her relationship drama Lorelei (produced by The Florida Project's Kevin Chinoy) in 21 days in and around Portland through October and November, with an almost exclusively local cast and crew. "I'm a longtime fan of Twin Peaks and its Pacific Northwest setting, and I've always wanted to shoot a film in these evocative locations framed by trees and cascading water," she says. "For us the draw of shooting in Oregon was the proximity of metro Portland to areas of spectacular beauty. You don't have to drive far from Burnside Bridge and the hustle and bustle of downtown Portland before finding yourself in mist-shrouded forests and sleepy rural towns. Those of us from out of town made lifelong friends in Portland and I know we'll be back—actually in the next few days, to shoot B-roll!"