The Portland Film Office, in partnership with the Oregon Made Creative Foundation, has announced the recipients of its first Portland Post Production Grant Program.  Selected from a pool of twenty applicants, four local filmmakers will receive $5,000 for their respective projects.


The grant program is intended to support the professional development of local Portland filmmakers by providing funds for such activities as sound, picture editing, color matching, color grading, closed caption, tech specs for distributors, and music clearances using local post-production houses. A total of $20,000 is being awarded in this inaugural round.
Brian Lord, manager of the Portland Film Office, said, "The quality of the projects submitted for this grant was very high, making the final choice a challenging one. We were encouraged to see applications for projects from communities of color, women, and young filmmakers, and I hope to find more in-kind opportunities to support more local work in the coming year."
The selected projects are:
"Clementine"-  Lara Jean Gallagher (writer/director), Aimee Lynn Barneburg and Davis Priestley (producers). A heartbroken woman breaks into her ex's lake house in the Pacific Northwest where she becomes entangled with a teenage girl.
"Native Wisdom" –  Wisdom of the Elders Inc, Rose High Bear (executive director).  A film series that highlights changes Native people are observing on lands where they hunt, fish and gather traditional First Foods and medicines. The series also explores the rich cultural heritage of Oregon Tribes as seen through the eyes of cultural leaders, including traditional and contemporary basket weavers, carvers, mask makers, storytellers and song carriers.
"Welcome to My Daydream" – Kevin Moyer (producer), Marq Evans (director). A feature documentary about the "father of Claymation," Will Vinton, as told by two original animated characters (Randy & Lodge) living inside of Will's head. These characters represent the juxtapositions between sides of Will's brain that influenced his life and career – for better and worse. Vinton was a stop-motion pioneer, Oscar winner and spawned an #OregonMade industry unlike any other. He passed away in October of this year.
"At the Video Store" – James Westby (director/producer). A lament of the death of the American video store as it searches for the missing human element in today's digital landscape.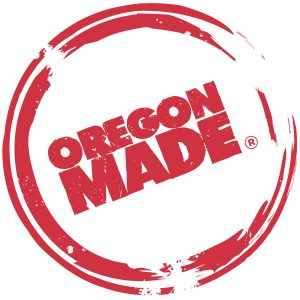 The OregonMade Creative Foundation is a program of the Charitable Partnership Fund (CPF), a 501(C)(3) non-profit corporation. It exists to establish creative partnerships in order to provide opportunity and grants for #OregonMade content creators and artists.
Housed at and supported by Prosper Portland, the Portland Film Office is committed to the economic vitality of a Portland-centered production ecosystem and seeks to build the local supply chain and industry capacity.
Prosper Portland creates economic growth and opportunity for Portland. Our vision is to make Portland one of the most globally competitive, healthy, and equitable cities in the world by investing in job creation, encouraging broad economic prosperity, and fostering great places throughout the city. We aspire to be a workplace of choice with passionate staff excelling in an open and empowering environment and sharing a commitment to our collective success.
For more information on this and other programs at the Portland Film Office please contact Brian Lord at [email protected] or 503-823-3326.