Create your own Virtual Reality / 360 Documentary!
Starts October 30!
NW Documentary is excited to be launching our DIY VR/360 Documentary program. This is the only program of its kind in Oregon.
Use the code "PDXFF" to get $50 off the workshop!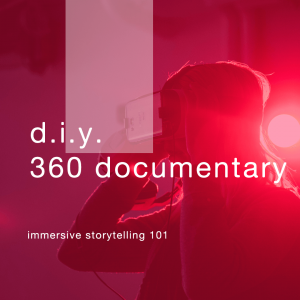 Guided by experts in the field, this 5-week program will give you a solid foundation of immersive storytelling, shooting, and editing 360 documentaries. You will finish the course with an understanding of fundamental camera techniques, the stitching workflow, editing, and choreography between scenes in a 360 space.
Students work solo or collaboratively outside of class to shoot and edit their films. This workshop will culminate in a friends and family screening of your film on virtual reality headsets!
This workshop is designed for beginners. No experience with 360 video is necessary. Experience with Adobe Photoshop, and Premiere Pro will be helpful, but is not necessary.  Editing software is available at NW Doc. Price of class includes a one year membership to NW Documentary and one free rental of a 360 camera package. Students must provide their own hard drive.
5 Tuesdays starting October 30
Start Time: 6:00 pm
End Time: 8:30 pm
Start Date: October 30
End Date: December 4
No Class  11/20/18
Open lab hours on Sundays 2-4
Instructors
Rachel Bracker is a VR filmmaker with a background in multimedia journalism who has produced and edited several 360 documentaries that explore a range of issues, from saving the Grand Canyon to the world's oldest drag queen. Her work has screened at FIVARS Festival of International Virtual and Augmented Reality Stories, Boulder International Film Festival, and the Portland Film Festival.
Kerri Lynne Thorp is a Documentary Filmmaker and VR artist who is exploring story and culture through documentary, virtual reality and public engagement with a desire is to expand access to technology and storytelling as a crucial way to affect social change.  Kerri is also the Board VP of NW Documentary and is the creative director for the youth documentary program Produced by Her.