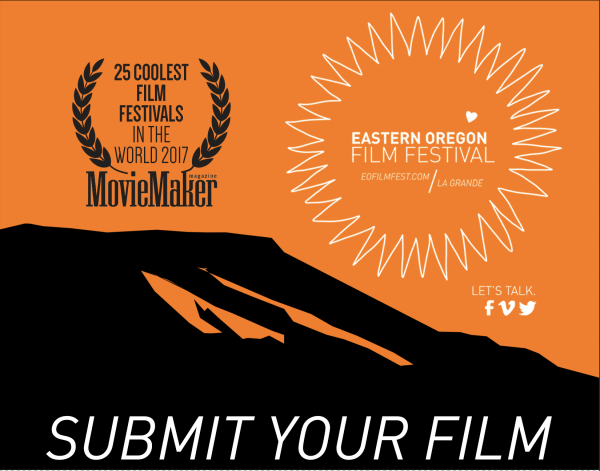 ♥♥
Eastern Oregon Film Festival (EOFF) is now accepting submissions for its ninth year of programming. Hailed as "one of the country's most inspired small showcases for true indie cinema" by Hammer to Nail and noted as "top 25 coolest film festivals in the world" by MovieMaker Magazine — EOFF looks to be another great year of programming.
Established in 2009 and curated by filmmaker Ian Clark (One of Filmmaker Magazine's "25 New Faces"), this three-day event combines intimate screenings, live conversations with filmmakers, video Q&A, and special presentations from visiting artists. Each night concludes with an after-party featuring exciting, emerging musicians.
As EOFF grows, so does the number and quality of submitted works from highly talented, indie artists. Members of the programming committee look forward to immersing themselves in media.
This year's festival will be October 18-20, 2018, in and around downtown La Grande, Oregon. Submissions are being accepted via FilmFreeway.
 The final deadline to submit is May 31.