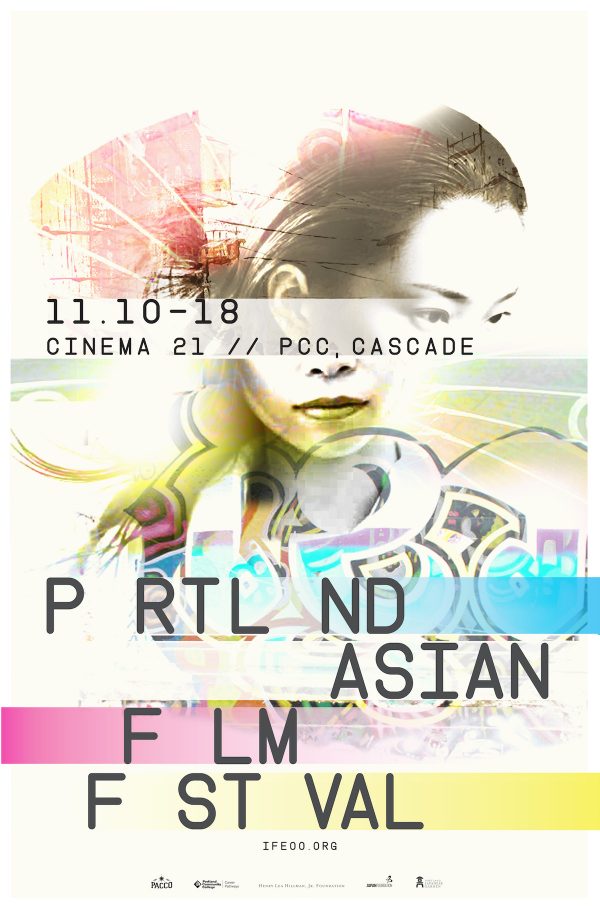 The International Film Exchange of Oregon will present the first annual Portland Asian Film Festival, Nov. 10-16 at Cinema 21 and Nov. 17-18 at Portland Community College, Cascade Campus.
On the program are almost thirty feature films, including a retrospective dedicated
to the Japanese filmmaker Hideo Nakata, a master in the horror genre, from his classics Ring, Ring 2 and Dark Water to his recent productions, Monsterz, Ghost Theater, and White Lily.
Other Japanese films include the unconventional road movie Bangkok Nites, the intense drama Over the Fence directed by Nobuhiro Yashamita, and the grotesque thriller Museum, directed by Keishi Otomo. Vietnam is represented by two films: the touching homecoming story of a young Vietnamese American woman in Never Forget by Jon Bling, and the historic Tam Cam, the Untold Story. The new course of Taiwan cinema will be represented by the Venice Film Festival award winner Road to Mandalay, directed by Midi Z—a tragic story of a Myanmar woman trying to find a new life in Thailand—and the The Kids, a masterpiece by female director Sunny Yu that portrays the struggle for life of two young people in contemporary Taipei.
Director Cellin Gluck will attend the festival for the screening of his 2015 Japanese historical documentary Persona Non Grata, the story of "the Japanese Schindler" Chiune Sugihara, vice consul in Lithuania, 1939-40, who granted lifesaving Japanese transit visas to thousands of European Jews.
The Game Changer and Show Me Your Love reflect the vitality of Chinese and Hong Kong cinema, through a vibrant thriller and an intimate love story. The Chinese movie 7 Days' Graffiti is a touching road movie about two men venturing into the most remote areas of China.
Other new masters of contemporary cinema featured at the festival include Koreans Hang Sang-soo (Claire's Camera) and Kim Ki Duk (The Net and Stop), and Filipino director Brillante Mendoza's Ma Rosa.
For more information and screening times, see the website.