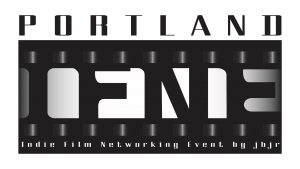 2017 Portland Indie Film Awards: Let's Diversify.
Jerry Bell Jr of JBJR Productions presents the 2nd Annual Portland Indie Film Awards entitled "2017 Portland Indie Film Awards: Let's Diversify" to be held on Friday, April 14th from 7pm until midnight.
This event acknowledges and celebrates the Portland indie film community. Last year's theme was to "Draw A Bigger Circle" which helped lure local industry professionals out of their silos in order to collaborate, develop, and grow together. This year's theme, "Let's Diversify," is a collaborative effort designed to give voice and vision to more women and minority film makers in the community.
Hosted by Portland Improv Extraordinaire Brad Fortier, the event will be held at the Columbia Edgewater Country Club, 2220 NE Marine Dr, Portland, OR 97211.  The evening will begin with a red carpet entrance followed by a program of live entertainment featuring DJ Soulrydah of Bridgetown DJs. Complimentary heavy hors d'oeuvres and libations will be served followed by an after party to remember. Winning nominees will be announced at the gala and will receive awards highlighting their creativity, hard work, and professionalism.
General admission tickets are limited. Advance seating available for $20 online, subject to increase at the door. VIP tickets are $50 online. This event is expected to draw over 300 attendees.
Online tickets may be purchased here.
JBJR Productions is an entertainment company that produces films and hosts special events, operating out of the Portland metro area. Owner, Jerry Bell Jr., is an award winning film director, film producer, and actor. He is also the developer and host of the Portland Indie Film and Networking Event that offers the opportunity for local film makers to present their notable films to the public and other industry professionals.
Learn more at http://www.jbjrproductions.com.