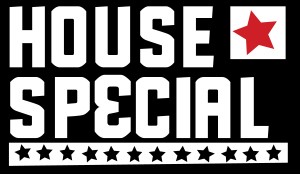 Animated content production studio HouseSpecial (formerly LAIKA/house) President Lourri Hammack announced a new partnership with Kevin Batten, founder of Pop-Arts Management (http://wearepoparts.com), for West Coast representation.
Ms. Hammack: "Kevin brings unparalleled production knowledge and hands-on experience to the art of making animated magic. I've followed his career for many years, looking for an opportunity to work together. I can't think of a better way to close out a great 2015 and break open 2016 than launching a collaboration with Kevin and Pop-Arts Management."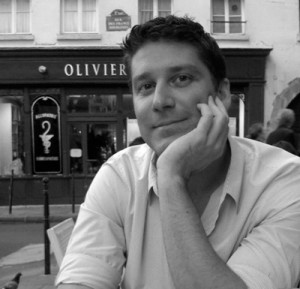 Mr. Batten has a rich understanding of animation and advertising. He is one of the original founders of Digital Kitchen, the pioneering digital shop that opened in Seattle in 1995 and helped pave the way for the digital revolution in advertising. Following Digital Kitchen, Mr. Batten was a producer for agencies Deutsch LA, Wieden + Kennedy, DDB and Wong Doody until joining noted design and animation studio Brand New School as Executive Producer.
In 2005, he joined Los Angeles-based Superfad as Managing Partner. His project highlights include Target's Art Connects, a series of beautifully animated films now in the permanent collection of MoMA New York and Durex's award-winning Get It On viral commercial featuring three energetic condom balloon animals.
Before forming his own firm, Mr. Batten served as Managing Director of creative studio Logan and its production arm Logan & Sons. He oversaw staff, operations and business development and worked on commercials and integrated campaigns for Apple, Nike and EA, and entertainment projects including Spiderman and Miley Cyrus' Bangerz Tour.
Mr. Batten: "I have been obsessed with animation since the beginning of my career. In fact, some of the inspirational work I first admired was created at Will Vinton Studios in Portland and I continued to follow the studio through their incarnation as LAIKA/house. I was excited to discover that those same artists now own HouseSpecial."
"When entering their studio, it's like being a kid in an animated candy factory. You see workstations for traditional artists like stop motion animators, welders, sculptors, and costume makers as well digital workstations for CG designers, animators and compositors. There aren't many studios that marry handcrafted and digital skill sets under one roof as seamlessly and skillfully as HouseSpecial. It's great to finally be a part of the studio."
HouseSpecial recently celebrated a successful first year following its spin-off from feature film studio LAIKA. The studio's collaborations include an ongoing CG campaign for Boom Beach® with Supercell and Barton F. Graf 9000, the long-standing M&M'S campaign featuring the beloved Red & Yellow characters with BBDO and a stop-motion homage to artisans and the maker movement for Häagen-Dazs® with Goodby, Silverstein & Partners. The studio's award-winning CG short film A Tale of Momentum & Inertia recently found a second life as a spot for Indeed.com. Watch all the latest work at http://www.housespecial.com/
For advertising inquires in the West, contact Mr. Batten at [email protected] or 310-882-4575.
All other opportunities can be directed to Lourri Hammack at 503-225-1130 or [email protected].
PR contact: Alise Munson – [email protected] 503.276.0110