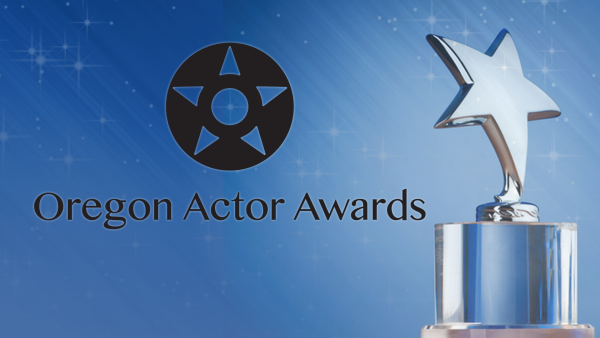 The annual 2015 Oregon Actors Awards took place at the Portland Center Stage, to a packed house over the week end.  The awards recognized outstanding members of Oregon's film, video and multimedia industry.  Four awards were given to film, TV and commercial actors, and one for community service.
(Watch KGW's piece on the evening here.)
The winners were:
Also at the event were the graduate actors from the Cast Iron Studio's Class of 2015 Talent Diversity Initiative that took place in Portland over the last two months. (32 local NW actors completed a 6 week intensive training course that was part of the inaugural Talent Diversity Initiative.  The program is being produced by Cast Iron Studios, in partnership with Act Now Studio and Scott Rogers Studios, and will be sponsored by TNT.
*********************************
The official OMPA press release is below:
FOR IMMEDIATE RELEASE – Oregon Actor Awards Attracts Glitz and Glamour
Oregon Media Production Community Rolls Out the Red Carpet To Honor the Best Local Performances of the Year
Portland, Oregon – On Monday, members of Oregon's quickly growing media production industry gathered at Portland Center Stage for the Oregon Actor Awards. Presented by the Oregon Media Production Association, the event honored the best local performances for dramatic and commercial work, as well as giving a community service award to an individual or entity for going above and beyond the call of duty to support, promote, or elevate actors in Oregon.
"Oregon is one of the best places in the country to shoot theatrical or commercial work," said Lana Veenker, Casting Director for many Oregon productions including NBC's Grimm and TNT's The Librarians. "Our depth of talent is one of the reasons producers love to work here. We truly have some of the best performers in the country."
The ceremony and gala had all the glitz and glamour you might expect from an awards show honoring actors. Oregon performers dressed to the nines and walked the red carpet for photos upon arrival.
"Tonight we honor Oregon actors by rolling out the red carpet and giving awards to those with performances at the highest level of professionalism," said Jacqueline Gault, Vice President for the Oregon Media Production Association. "We are proud of our local actors and production community, and we want to congratulate all the nominees for their outstanding work this year."
ABOUT THE OMPA:
The Oregon Media Production Association is the champion of Oregon's film, television, and digital storytelling industry. Since 1982, OMPA has encouraged the growth of Oregon's media production industry by promoting Oregon productions and advocating for our local community in state and local governments.
CONTACT: Nathaniel Applefield, 503-228-8822 x3, [email protected]