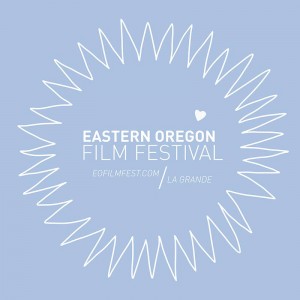 Filmmakers are invited to submit works for consideration in the 6th Eastern Oregon Film Festival —held in La Grande, OR, May 7-9, 2015.
EOFF has been graced by many artists and industry professionals—whether in-the-flesh or via Skype Q&A—including Terence Nance, Matt Porterfield, Ornana, Elizabeth Mims, Nandan Rao, Kentucker Audley, Dustin Guy Defa, Zach Weintraub, Lucas Leyva, Tristan Patterson, LAIKA,Evan Glodell, Sophia Takal, Jessica Oreck  and many more.
SUBMISSION DETAILS
Secure Online Screener—VIMEO ONLY. No discs. No Youtube links.
Submissions must have been completed after August 2012.
Payment via check or PayPal only.
Preference is given to premieres and works not yet available on the Internet. However, if your work is on the internet you will not be excluded from consideration.
SUBMIT HERE:
https://eofilmfest.submittable.com/submit


DEADLINES + ENTRY FEES
Early Bird October 30, 2014 5pm PST / $15.00
Regs November 30, 2014 5pm PST / $20.00
Slacker December 30, 2014, 5pm PST / $30.00
Lebowski January 30, 2015,  5pm PST / $45.00
For more details and to keep up on festival happenings visit: http://www.eofilmfest.com.
Eastern Oregon Film Festival is a 501c3 non profit organization dedicated to creating a cinematic experience in Eastern Oregon that promotes discovery, entertainment, and education via artistic exhibition and viewership. Through the mediums of independent film and music we aim to enrich and expand the cultural experience within our community.
FILMMAKER/SUBMISSION QUESTIONS?
email: [email protected]