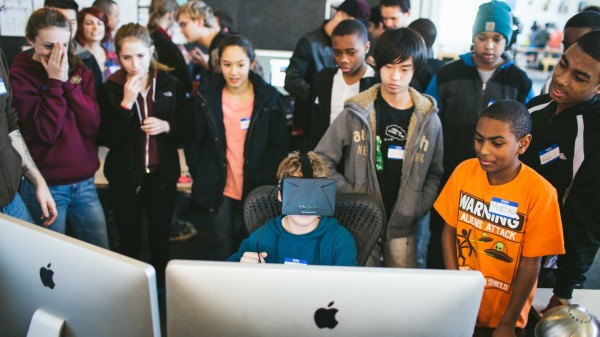 Portland based digital creative agency Instrument recently teamed with iUrban Teen to host a digital creative workshop for teens in the Portland community.  From all accounts it was a great day for all parties.  The teen participants were exposed to exciting new technologies received some insight into future career opportunities right in their backyard.  For Instrument, the afternoon creative brainstorm session brought ideas that the creative team at Instrument admittedly would have never thought of.
Instrument posted a nice piece on their blog about the day a while back.  Check it out here.
As for iUrban Teen – the day resulted in a new program that founder and Executive Director Deena Pierott is calling iUrban Digital.
Many thanks goes out to the entire team at Instrument for giving back a great experience for all those who participated.