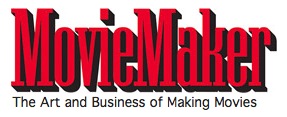 In years gone by, Moviemaker Magazine lumped together big city and small town to compete for the sought after title of, "Best Places To Live and Work as a Moviemaker".  This year, the magazine has split their list into three components:
Top Big Cities (they define as more than 50,000 residents)
Top Small Cities (100,000)
Top Towns (under 100,000)
We are excited to see that two Oregon cities took honors in the Big City and Town categories – Portland and Ashland!
Moviemaker highlighted Portland's sought after culture of, bikes, beers and good eats, as well as noting important filmmaking facts, such as our incentive program, accessible locations, and no sales tax.   They also give a deserved shout out to some of the 20 film festivals (Portland International Film Festival, Northwest Filmmakers Festival, POWFest amongst others) and the newly formed Oregon Story Board.
Ashland was awarded the#2 spot for,  the Top Towns category in "Best Places to Live and Work as a Moviemaker in 2014".  Moviemaker  interviewed Gary Lundrgen ("Calvin Marshall") who pointed out that Ashland's crew base has been significantly growing over the last few years.  Local, Bruce Campbell ("Evil Dead") noted that Ashland is not only blessed with great locations, but also a welcoming place to film.   Most recently, Reese Witherspoon's "Wild" shot in Ashland a few months ago.   Ashland is also home to the Southern Oregon Film & Television trade association, the Ashland Independent Film Festival.
 Congratulations to both cities!