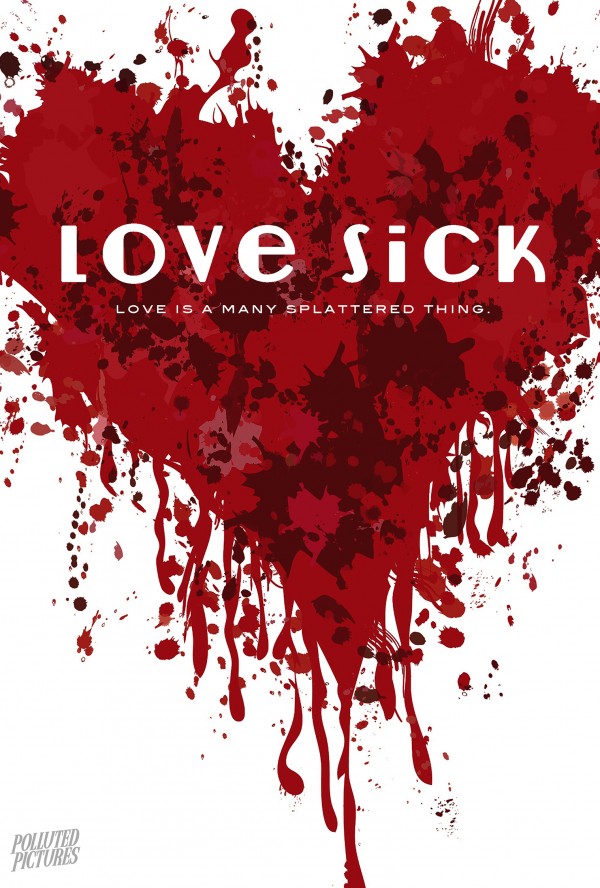 FOR IMMEDIATE RELEASE:
PORTLAND, Oregon (June 10, 2013)
Polluted Pictures (Cell Count) is proud to announce that, Producer Christian Burgess and horror movie icon Bill Oberst Jr., have been officially attached to be a part of the "Love Sick" production later this fall.
"To say that I'm excited about this movie would be an understatement," says writer and director Todd E. Freeman. "This is a very personal project that is based in a very real time in my life when I wasn't sure if I was going to be with the woman that I loved until the day I died. On one hand this is very much an examination of love and the physical/emotional pain that comes from it. On the other bigger hand… well… it's a badass gore filled monster movie."
"Love Sick" is about a couple who "have been together for 10 years and after much deliberation have decided to part ways. After separating and being with others they quickly realize how hard it is to disconnect from one another. The pain, lies, and betrayal all begin to manifest physically within the both of them as well as infect the others who have become involved with intimately. They love each other so much that it hurts… some more than others."
Actor Bill Oberst Jr. says of the project, "Todd has created a character that pushes all of my buttons. Dr. Christian's 'biotransference therapy' is rooted in metaphysics, biology and the mind/body connection controversy that has consumed the medical field over the last decade, all subjects of great personal interest to me. Once again, as with Cell Count II: Blood Count, Todd has invited me to be a part of a project that I am passionate about. I love body-horror and Todd has a remarkable talent for writing intelligently about it. I am eager to get Love Sick!"
Christian Burgess has over twenty years experience in the home entertainment industry, including operating his own online DVD business, through to distribution and working for film festivals. An avid addict of anything film related, Christian is currently one of the Programmers and the Communications Manager for the Toronto After Dark Film Festival.
"I'm extremely honoured and ecstatic to be apart of the Love Sick production team. Todd had been teasing me for several months with concept for the film and recently, I had the privilege of reading the first act of the script and I was immediately sold on it. Todd has this incredible knack for establishing characters that feel familiar and real, within a world that'll become increasing uncomfortable and bizarre as events unravel for them. I can't wait to share Love Sick for audiences in 2014." said co-producer, Christian Burgess.
"Love Sick" is the follow up feature film to Cell Count for Polluted Pictures, and this will mark Christian Burgess' first production with Polluted Pictures as Co-Producer. The film is written and will be directed by Todd E. Freeman, as well as Co-Produced by he and his brother Jason.
Find out more and stay up to date with this project by going to their movie page on Facebook at:www.facebook.com/lovesickflick