FOR IMMEDIATE RELEASE
JUNE 13, 2013
CONTACT: TALENT[AT]CASTIRONSTUDIOS.COM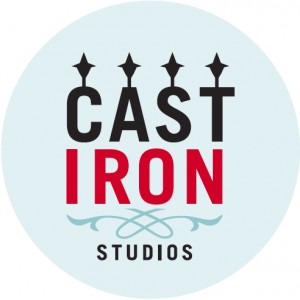 CAST IRON STUDIOS SEEKS OREGON STORIES
Casting and Development Company Announces Call for Screenplay Submissions
PORTLAND, ORE. Cast Iron Studios announced today that is seeking feature-length screenplays under 120 minutes that are set in Oregon for development consideration. All genres, excluding horror and sci-fi, are welcome.
This is the first call for screenplays by the Portland, Oregon-based casting company since adding its development division in late 2011. "Things have been simmering behind the scenes at Cast Iron," says owner and principal Lana Veenker," and now we're excited to discover what kind of talent is out there."
To submit your screenplay, first send a logline, short description, and an introduction letter to talent[at]castironstudios.com.  If there is further interest, you will be sent a release form and a full script will be requested.  Unsolicited submissions without signed releases will be discarded. Deadline for submissions is July 31, 2013.
##
– See more at: http://castironstudios.com/2013/06/13/call-for-screenplay-submissions-deadline-july-31st/#sthash.hr0zzejL.dpuf