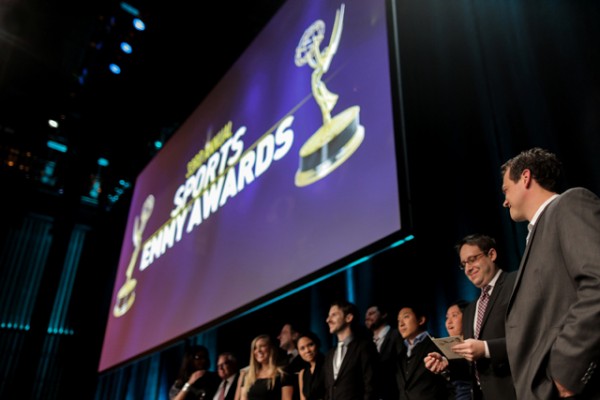 Stillmotion, a team of filmmakers based in Portland, Oregon, won their fourth Emmy Award at the 34th Annual Sports Emmy Award Ceremony on May 7th, 2013.
Stillmotion worked alongside CBS Sports' Pete Radovich Jr., Stephen Karsik, and Gareth Hughes to produce the film "One Heartbeat" which garnered the award as the most Outstanding Edited Sports Special.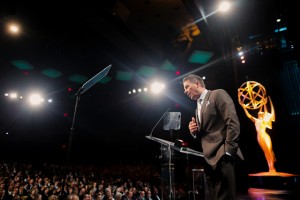 The winning piece tells the story of the Chardon High School shooting on February 27, 2012 in Chardon, Ohio, and how basketball helped the spirit of the community prevail through such a horrific event.
Patrick Moreau and Raymond Tsang of Stillmotion were responsible for the cinematography of the film and were also credited as Associate Producers of the project. "We are extremely honored to have been involved in this inspirational story and are proud to bring an Emmy back to our new home town." says Moreau, fellow filmmaker and partner at Stillmotion.
The Stillmotion team got its start by filming weddings. Through their passion for telling emotional stories, they attracted the attention of companies such as Intel, Callaway and the NFL Network. Their expansion into the commercial world paved the road to producing a feature-length documentary, A Game of Honor, for CBS and Showtime, which went on to earn them three Emmy Awards and a substantial amount of storytelling cred.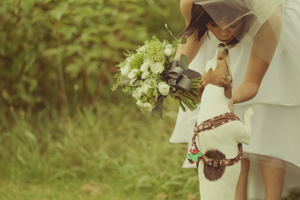 Stillmotion recently moved its headquarters from Toronto to Portland, where it continues to move viewers with its stories and train members of the filmmaking community through intensive workshops and educational events.
"We believe strongly in giving back and will continue to use the art of filmmaking to share stories that make a difference," explains Amina Moreau, co-founder of Stillmotion.
Last week Stillmotion hosted a filmmaking workshop where students were given a hands-on assignment to create a film for local charity Portland Youth Builders. "It's a win win," continues Moreau. "Our students come away with valuable storytelling skills while contributing to a worthy cause."
For more information about Stillmotion, please visit www.stillmotion.ca and www.stillmotionblog.com. For a more visceral feel of who the Stillmotion team is, please click play below: