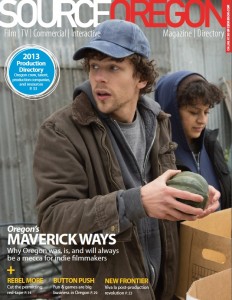 Grimm has wrapped, the SourceOregon book is out, and now it is time to party — today starting at 4pm at Koerner Camera Systems FEATURING OSCAR THE TACO KING!! Beer is sponsored by New Belgium, tacos sponsored by Koerner Camera and OMPA. All are welcome to come celebrate as we kick off another year of promoting the best people and production resources Oregon has to offer.
OMPA members: This is your chance to pick up your copy of the book. (All others, including our actor Add-on members, can purchase a copy for $20 and save shipping charges.)
The big question is: where to watch Grimm at 9pm after the directory party…? You can share your thoughts in the comments.
More details at www.ompa.org/events.